Ukraine's Foreign Minister discusses Peace Formula with Gulf Cooperation Council Chief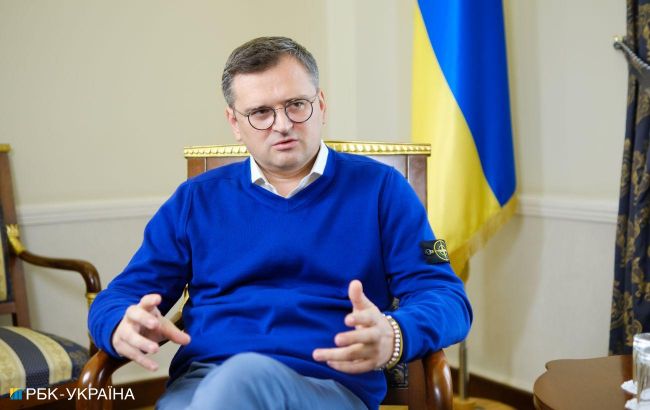 Minister of Foreign Affairs of Ukraine Dmytro Kuleba (RBC-Ukraine, Vitalii Nosach)
Ukrainian Minister of Foreign Affairs, Dmytro Kuleba, held negotiations with the Secretary-General of the Gulf Cooperation Council (GCC), Jasem Mohamed Albudaiwi. One of the topics discussed was the Ukrainian Peace Formula, according to Kuleba.
"I called GCC Secretary General Jasem Mohamed Albudaiwi to explore new avenues for advancing the relationship between Ukraine and the Gulf Cooperation Council. We also focused on expanding the international coalition in support of President Zelenskyy's Peace Formula," the head of the Ministry of Foreign Affairs wrote.
Following the talks between Kuleba and Albudaiwi, the GCC emphasized that their alliance supports peaceful efforts aimed at resolving Russia's war against Ukraine.
The organization also highlighted the importance of resuming the supply of Ukrainian grain through the Black Sea.
The GCC includes Bahrain, Qatar, Kuwait, UAE, Oman, and Saudi Arabia.
Peace Formula
Last year Ukraine announced a Peace Formula plan aimed at ending the war with Russia. It consists of 10 points.
Currently, Ukrainian diplomats are trying to persuade as many countries as possible to support this initiative. Additionally, a Global Peace Summit is expected to be held in the fall, where leaders from various countries will discuss the Peace Formula.