Ukraine's entry into EU: MFA reveals timeline of negotiation beginning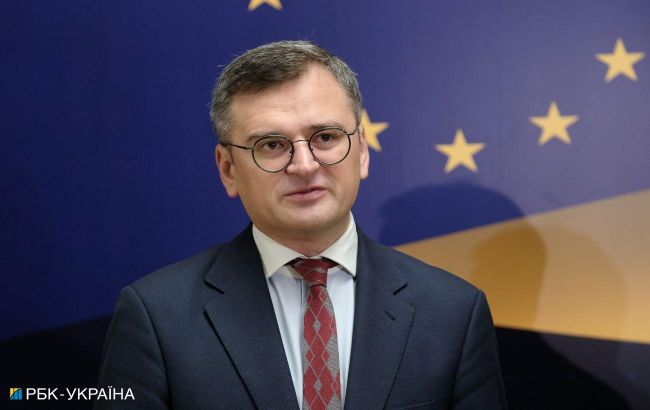 Minister of Foreign Affairs of Ukraine, Dmytro Kuleba (Photo: Vitalii Nosach, RBC-Ukraine)
Ukraine expects to start negotiations on joining the European Union at the beginning of 2024, according to the statement of the Minister of Foreign Affairs of Ukraine, Dmytro Kuleba.
The official states that "negotiations are unlikely to start at Christmas" because in Europe, it is customary to celebrate and go on vacation from the 20th onwards.
"We are talking about the start of negotiations directly at the beginning of the next year. But at the beginning in a broad sense, not necessarily in the first month," Kuleba explained.
At the same time, he emphasizes that there is a clear understanding of the temporary framework for negotiations, and when the first opportunity for negotiations will arise.
"The hint is contained in the decision of the European Commission itself, where it is stated that by March, the European Commission will present another report on Ukraine's implementation of the recommendations in the current report. So, this is an indicator and a hint from the European Commission itself," Kuleba added.
Negotiations on Ukraine's accession to the European Union
Last week, the European Commission published a report on the progress of Ukraine and other member countries on the path to the European Union.
In this document, the Commission recommended starting negotiations on Ukraine's accession to the EU. According to the President of the European Commission, Ursula von der Leyen, our country has already fulfilled 90% of all conditions for this.
However, for the start of negotiations, this initiative must be supported by all EU leaders. They will consider this issue at the summit scheduled for December 14.
Hungary has already announced that it does not support the start of negotiations on Ukraine's accession to the EU.