Ukraine's energy facilities receive three protection levels: Details revealed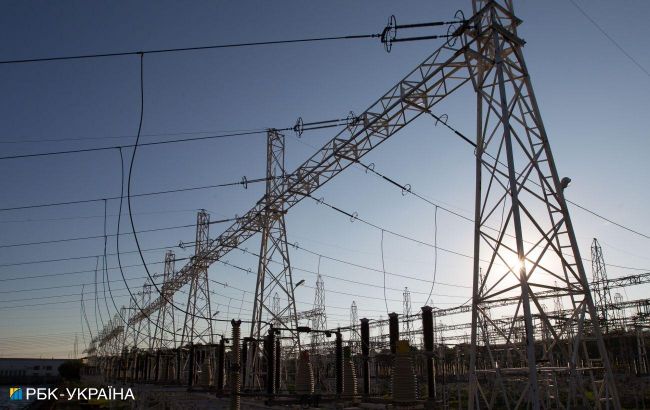 Photo: energy facilities in Ukraine received three levels of protection against missiles and drones (Vitalii Nosach, RBC-Ukraine)
"The first level of protection is the construction of gabions and big-bags. Today, the Reconstruction Agency protects 90 objects in 21 regions from the debris of drones and missiles," says the head of the agency, Mustafa Nayem.
The second level is protection against drones and shaheeds. Concrete structures are being built around the main network of "Ukrenergo", starting from March this year. 22 substations and 63 autotransformers in 14 regions are protected.
The third level is protection against missiles. Under the protection of 22 substations from a direct hit by the most powerful missiles in 14 regions. "Here we are working together with Ukrenergo - they are formulating tasks for design and construction," the press service reports.
According to the press service, the initial data from the General Staff, instructions for the engineering troops, and international regulatory documents obtained from specialized specialists during training in Britain according to the regulations and standards of the UK and the USA are used during the design.
Gabions are a type of fence structure made of strong metal mesh filled with stones. A big bag is a soft container, an industrial container made of flexible material and intended for the transportation and storage of various types of cargo and materials that have a loose consistency, such as sand.
Three levels of protection
Earlier, the head of Ukrenergo, Volodymyr Kudrytskyi, said that Ukraine's energy facilities would have three levels of protection in the form of engineering fortifications in case of Russian attacks by missiles and drones.
As the head of "Ukrenergo" reported, the first level of protection in the form of sandbags is the basic one left over from last winter, and as for the second and third levels of protection, as Kudrytskyi claims, "these works are now being actively performed." When asked when the construction of these structures can be completed, he suggested that it could be in November, "we should have time before the cold weather."