Ukraine's counteroffensive: Pentagon admits imperfect situation, yet applauds remarkable Ukrainian military resilience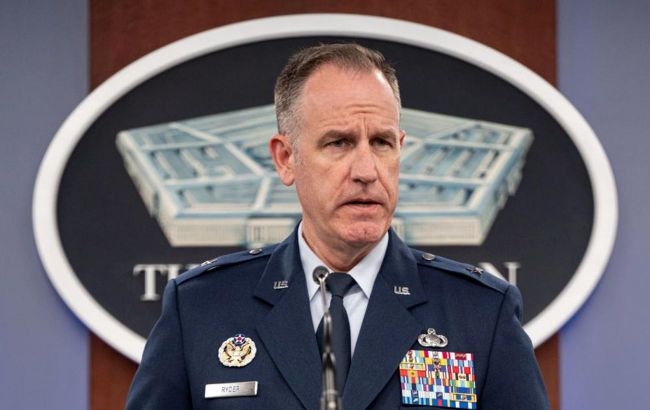 Pentagon spokesperson General Patrick Ryder (Photo: Getty Images)
According to the statement of Pentagon spokesperson General Patrick Ryder, made during his press briefing, the situation on the Ukrainian front is far from ideal. Nevertheless, the Ukrainian forces have achieved a remarkable feat by repelling Russian occupying forces and holding defensive positions.
He noted that in Ukraine, intense and brutal battles continue. According to him, the United States anticipated from the outset that regardless of when the counteroffensive would begin, it would be a challenging endeavor.
Ryder emphasized that the U.S. will continue collaborating with the Ukrainian military, providing them with the necessary capabilities for combat, including training.
"Let's take a step back and recognize that this is far from an ideal situation. Nobody in their right mind ever wished for Russia to invade Ukraine, yet they did. And despite all odds, the Ukrainians managed to push back the Russians to a defensive stance, which in itself is a marvel given the state of the Ukrainian army during Russia's incursion," the spokesperson stated.
In Ryder's perspective, the situation on the battlefield is far from perfect, but even under such circumstances, Ukrainian fighters were able to capitalize on their capabilities and achieve results.
Ukraine's counteroffensive
This summer, Ukrainian military forces ramped up their offensive actions on several fronts, including the Bakhmut, Melitopol, and Berdiansk directions. During this period, they succeeded in liberating over 10 populated areas.
However, the most significant challenge of the counteroffensive has been navigating through enemy-laid minefields and contending with the robust defensive line erected by the adversaries.