Ukraine's control over Boyko Towers: Photos of special operation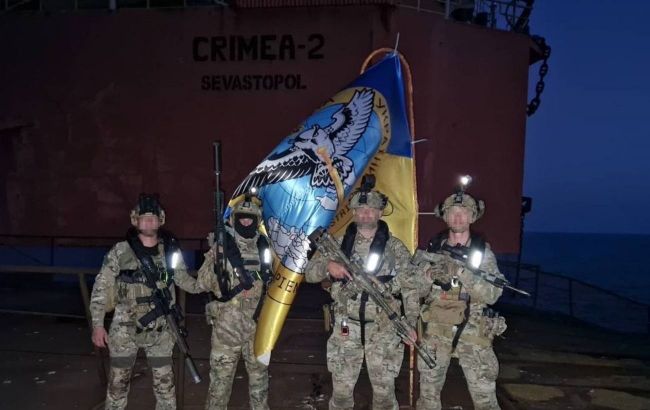 Main Directorate of Intelligence of Ukraine showed photo of the special operation on the Boyko Towers (Photo: it.me/DIUkraine)
According to intelligence reports, the special operation consisted of the following stages:
Infiltration to the Boyko Towers via inflatable boats.
Clearing the facilities and dismantling Russian reconnaissance equipment.
Confrontation with Russian aviation.
Evacuation of "Conan" – a soldier who ended up overboard and spent 14 hours in the open sea.
Photo: Main Directorate of Intelligence of Ukraine special operation on Boyko Towers (t.me/DIUkraine)
Control over the Boyko Towers
Today, the Main Directorate of Intelligence of Ukraine announced that Ukraine has regained control over the oil production platforms near the coast of Crimea in the Black Sea.
Russia had seized them back in 2015 and had been using them for military purposes since the start of the full-scale invasion.
For more details on how Ukrainian military forces could carry out such a special operation - in the RBC-Ukraine material.