Ukraine's Armed Forces Commander details first two orders during Russian invasion beginning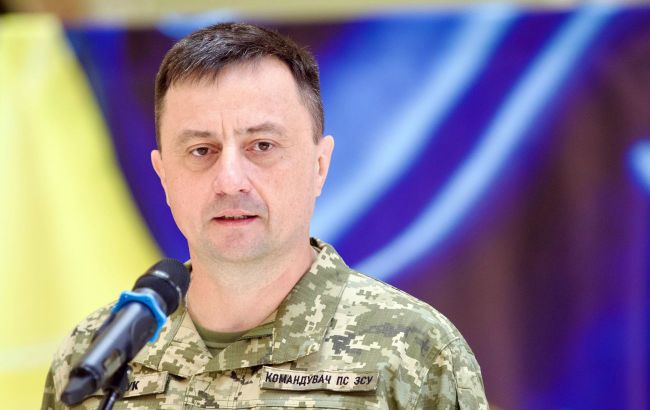 Commander of the Armed Forces of Ukraine, Mykola Oleshchuk (photo: Getty Images)
The Commander of the Air Force of the Armed Forces of Ukraine, Mykola Oleshchuk, revealed the details of the first two orders he issued at the start of the Russian invasion of Ukraine, according to a television broadcast.
"My first command was at 3:20. As the Commander of the Armed Forces of Ukraine, I gave the command 'Kylym.' Under this command, all aircraft that were in the air were required to either exit Ukrainian airspace or land at the nearest airfield. I saw with my own eyes how Ukrainian airspace was being cleared. Literally within 20 minutes, there was not a single aircraft in the airspace," he explained.
The second command, according to the Commander of the Air Force, was given to military aviation.
"At 3:50, I launched our entire military aviation into the air because I understood that the first strikes on our country would target airfields, infrastructure, anti-aircraft systems, and our radar facilities," Oleshchuk reported.
According to him, at that moment, the decision was made to consolidate all the equipment, meaning that, as he put it, all units were not in the positions they were before the war.
"The aircraft was airborne. We managed to preserve the weaponry and equipment that we have now," the Commander of the Armed Forces added.
It's worth noting that in Ukraine, an application has been developed to help air defense detect and shoot down enemy targets in the sky. The "feature" of the application is that it will be used by civilian citizens.