Ukraine's Air Force reveals conditions for creating air shield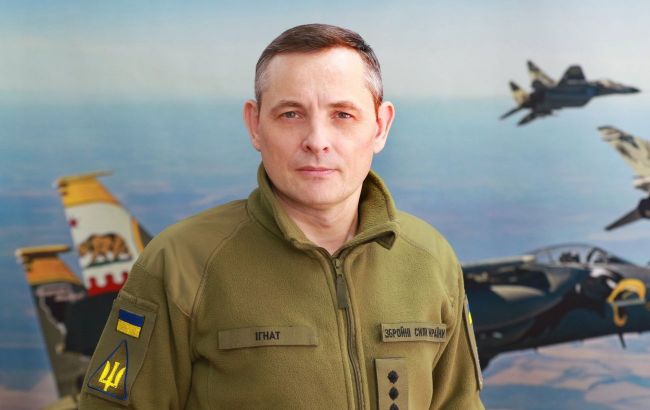 Yurii Ihnat, Spokesperson of the Air Forces Command of the Armed Forces of Ukraine (Photo: facebook.com/yuriy.ignat)
Ukraine can create a powerful air shield to protect its territory from Russian attacks. To achieve this, everything described in the vision of the Air Force is needed, according to Air Force spokesman Yurii Ihnat.
"It sounds quite pompous to talk about a sky shield for Ukraine. Indeed, one would like to have such a protective dome that shields everyone, but not in our reality. A country like Israel (the size of one Ukrainian region) can afford such a shield," Ihnat said.
According to Ihnat, even the renowned Israeli shield can't handle everything that flies when there is a mass shelling with various types of munitions.
What's needed to create an air shield
In his opinion, talking about a powerful air shield for Ukraine will be possible when the country obtains everything it desires in the prospective model of the Air Force outlined in the vision drafted before the war. It specifies the requirements for the country's air defense.
"But let's return to reality. Today, there is constant readiness. When colleagues ask us how prepared we are, or how we're preparing, and what options we have, we lay it all on the line. We don't keep any anti-aircraft systems in reserve," added the Air Force spokesperson.
Air shield for Ukraine
German Foreign Minister Annalena Baerbock stated that the Foreign Ministers of the G7 countries would discuss comprehensive support for Ukraine during their meeting in Japan. This would include the topic of an air shield.
Ukraine's Foreign Minister, Dmytro Kuleba, also stated that Ukraine would overlook Germany's reluctance to supply Taurus cruise missiles if Berlin provided Kyiv with additional anti-aircraft systems ahead of a challenging winter.