Ukraine's accession to NATO: statement prepared in Vilnius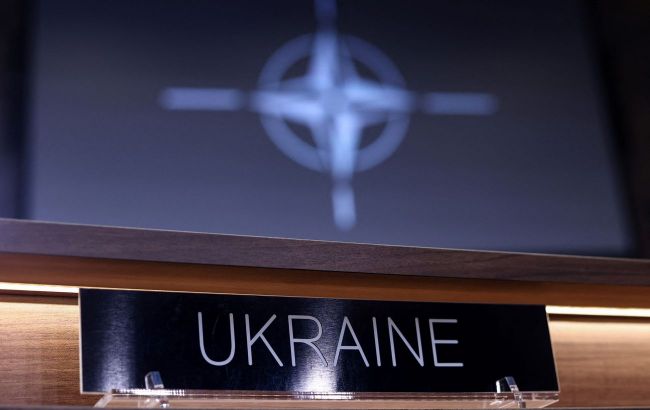 Ukraine is waiting to be invited to join NATO (GettyImages)
During the preparations for the NATO summit in Vilnius, the parties were unable to agree on the text of the final declaration, despite intensive negotiations. A draft political document is currently being circulated, Spiegel reported.
The text serves as a basis for discussion, and it is possible that changes will be made to it during the negotiations among heads of state and government in Vilnius.
The current version asserts that Ukraine's future in NATO is based on a promise made at the Bucharest Summit in 2008. However, no specific timeframe for accession is mentioned. Ukrainian President Volodymyr Zelenskyy is calling for swift membership.
It has been clarified that Ukraine can only be invited to join if existing members agree that the necessary conditions have been met. The document emphasizes that reforms in the areas of democracy and operational compatibility with NATO are still necessary for Ukraine's path to membership. NATO foreign ministers are expected to regularly review the progress.
A decision can only be made after this assessment. "We are ready to extend an invitation to Ukraine if all allies agree that the conditions are met," states the final proposition's key paragraph.
Zelenskyy's statement

Earlier, President Volodymyr Zelenskyy addressed NATO members, saying that the allies are not ready to either invite Ukraine to NATO or make it a member of the Alliance.
"It is unprecedented and absurd when there are no timeframes for both the invitation (!) and Ukraine's membership, and instead, there is some strange wording about 'conditions' even for inviting Ukraine," Zelenskyy said.
NATO summit

The Vilnius Summit on June 11-12 focuses on discussing Ukraine's security guarantees and its potential membership in the Alliance.
NATO Secretary General Jens Stoltenberg announced that the Alliance's communiqué regarding Ukraine would be published today. He said that Ukraine will receive a strong message following the summit. However, he did not mention whether Ukraine will receive an invitation to join NATO.
Meanwhile, Hungarian Minister of Foreign Affairs Péter Szijjártó said that the proposed final statement of the NATO Summit in Vilnius lacks a specific timetable for Ukraine's accession to the Alliance.