Ukraine-Russia gas transit contract: low chances to extend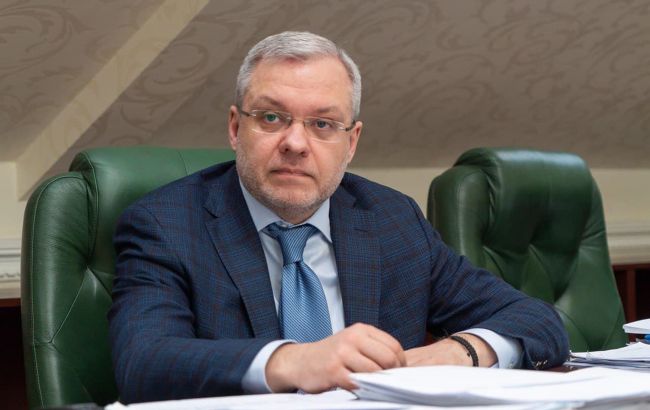 Photo: Ukrainian Minister of Energy, Herman Halushchenko
The chances of Ukraine and Russia reaching an agreement to extend the five-year gas transit contract, signed in 2019, are small, said the Ukrainian Minister of Energy, Herman Halushchenko, in an interview with the Financial Times.
"I really can't imagine how it could be possible on a bilateral basis," he said in response to whether Ukraine will renew the agreement with Moscow following last year's invasion. He added that Ukraine is preparing for supply reductions.
Russia's decision to cut gas supplies to Europe last year sparked an energy crisis, fueling inflation and raising the cost of living across the continent. While several routes were disrupted, the Ukrainian gas pipeline is one of the two that continue to supply gas in reduced volumes.
According to the energy consulting company ICIS, Austria received approximately half of its Russian gas imports through Ukraine in May, while Slovakia received 95%.
Europe will be relatively prepared for further slowdowns in supplies after adapting to similar reductions in the past through decreased demand and the search for alternative import sources, such as liquefied natural gas (LNG), stated Halushchenko.
Transit contract
Despite the full-scale invasion by Kremlin forces in February of last year, Ukraine continues to receive payment for transit, allowing Russian gas to pass through its territory to countries such as Austria, Slovakia, Italy, and Hungary.
The current transit agreement between the NJSC (National Joint Stock Company) "Naftogaz of Ukraine" and the Russian PJSC (Public Joint Stock Company) "Gazprom" was signed at the end of 2019 for five years. It includes Gazprom's reservation of capacities for transit, amounting to 65 billion cubic meters (178 million cubic meters per day) in 2020 and 40 billion cubic meters (110 million cubic meters per day) in 2021-2024.