Ukraine returns bodies of 94 more fallen soldiers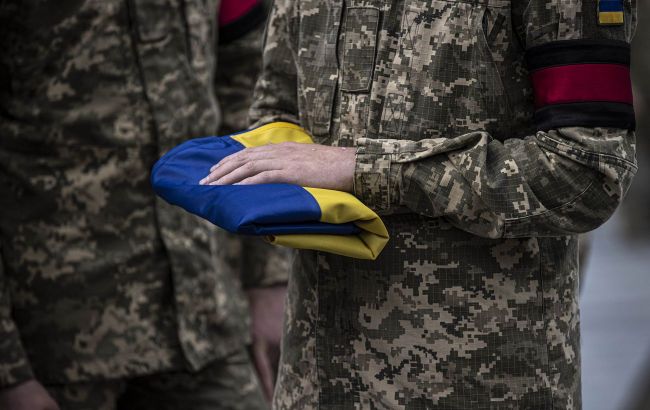 Ukraine returns bodies of 94 more fallen soldiers (Photo: Getty Images)
"Today, the bodies (remains) of 94 Ukrainian defenders were successfully repatriated to the controlled territory," the statement reads.
The repatriation of the deceased soldiers was carried out by the Coordination Headquarters for Prisoner of War Affairs, the Security Service of Ukraine, the Ministry of Internal Affairs, the Armed Forces of Ukraine, the State Emergency Service in the Sumy region, border guards, and representatives of the International Committee of the Red Cross.
Following the norms of International Humanitarian Law, the opposite side handed over the bodies of the fighters who died due to armed aggression against Ukraine.
"The Armed Forces of Ukraine will ensure the transportation of the repatriated bodies and remains to designated state specialized institutions for transfer to law enforcement representatives and forensic experts for the establishment of the identities of the deceased," the headquarters added.
Return of the bodies of fallen soldiers
It is worth noting that Russia and Ukraine regularly conduct exchanges of the bodies of military personnel. The latest exchange took place on October 27, when Ukraine returned the bodies of 50 fallen soldiers.
At the same time, it should be added that Yuriy Tarnyuk, the head of the Coordination Headquarters, reported that Russia transferred to Ukraine the bodies of fighters who were officially recognized as prisoners of war. However, there were no reports of their deteriorating health or critical condition. This raises doubts about the quality of work or the presence of a medical commission in the Russian Federation.