Ukraine returns bodies of 50 fallen defenders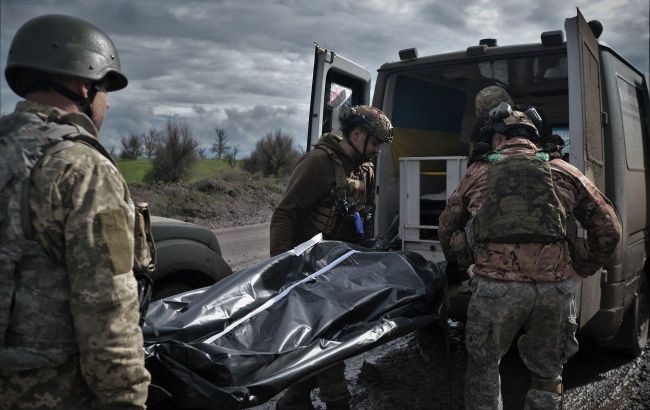 Ukraine returns bodies of 50 fallen defenders (Photo: Getty Images)
"Today, as a result of repatriation efforts, the Ukrainian side managed to return the bodies (remains) of 50 deceased defenders of Ukraine to the controlled territory," the message states.
The bodies of the fallen Ukrainian defenders will initially be handed over to law enforcement agencies and forensic experts. This is necessary for conducting investigative actions and forensic examinations.
The return of the bodies of the deceased soldiers involved the Coordinating Committee for the Release of Prisoners of War, the SBU, the Ministry of Internal Affairs, the Armed Forces, the State Emergency Service in the Sumy region, border guards, and representatives of the International Committee of the Red Cross.
Return of the fallen soldiers' bodies
Russia and Ukraine regularly conduct exchanges of the bodies of military personnel. On October 6, Ukraine returned the bodies of another 64 fallen soldiers.
Earlier, Ombudsman Dmytro Lubinets reported that Ukraine had returned the bodies of defenders who died as a result of a Russian terrorist act in Olenivka. At that time, the Russians blew up a building in the colony where Ukrainian soldiers were held captive. According to unconfirmed data, more than 50 people were killed.