Ukraine refused new tranche of Leopard 1 from Germany: Media finds out the reason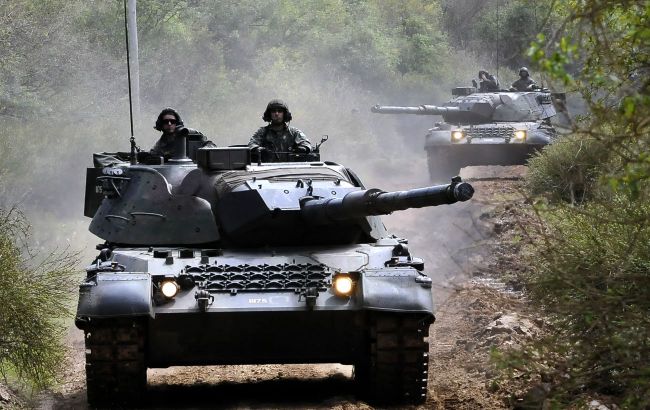 Ukraine has refused a new tranche of Leopard 1 tanks from Germany (Photo: wikipedia.org)
Ukraine has declined to accept a shipment of 10 German Leopard tanks due to their poor condition and the need for repairs, according to Spiegel.
According to the information from the agency, Ukraine sent a group of experts to the Polish city of Zeszow a few days ago to inspect the German Leopard tanks intended for the Ukrainian Armed Forces. It was discovered on-site that the vehicles were heavily worn during training for Ukrainian soldiers in Germany and needed repairs.
Moreover, as clarified by Spiegel, several of the ten Leopard 1A5 tanks that were already transferred to Ukraine in July experienced similar issues and became inoperable.
Germany had promised to provide Ukraine with over a hundred Leopard 1A5 tanks. These tanks had been retired from the Bundeswehr's arsenal nearly ten years ago. However, as many of the models were still in storage, experts quickly restored them to working condition.
"The problems that have arisen indicate many mistakes in planning the tank deliveries. Shortly after the political decision was made to supply the tanks, insiders began talking about problems with technical maintenance and the supply of spare parts that could have been foreseen," write the journalists.
Now, Berlin aims to quickly train Ukrainian technicians to independently maintain the Leopard 1 tanks in good working order and perform many minor repair tasks.
Leopard 1 for Ukraine
Ukraine is receiving Leopard 1 tanks from its allies as part of military assistance for defense against potential Russian aggression.
Just a week ago, Ukraine received the first ten Leopard 1 tanks donated by Denmark, Germany, and the Netherlands.
Furthermore, on September 19, Denmark announced the transfer of an additional 30 Leopard 1 tanks to Ukraine.