Ukraine redoubles international efforts to isolate Russia - NYT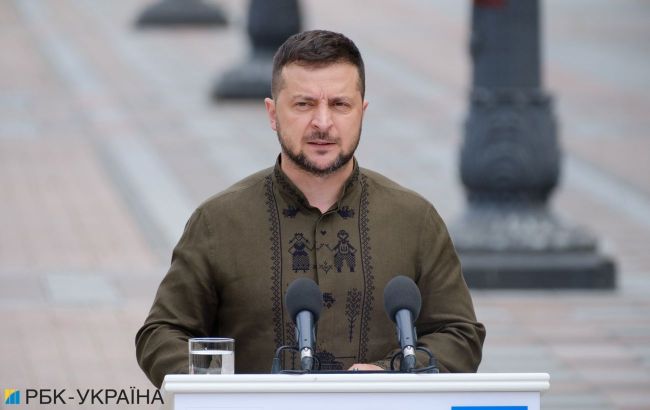 Ukrainian President Volodymyr Zelenskyy (Photo: RNC-Ulraine, Vitalii Nosach)
Ukraine is launching a broad campaign to increase its diplomatic influence and pressure to further isolate and weaken Russia, according to The New York Times.
During negotiations in Saudi Arabia, Ukraine aims to secure the support of dozens of countries attempting to maintain neutrality in the full-scale war initiated by Russia.
According to the publication, this meeting serves as the starting point for what is expected to be Ukraine's significant diplomatic effort in the coming months, aimed at undermining Russia's positions.
The New York Times note that on August 2nd, Ukrainian President Volodymyr Zelenskyy told ambassadors that they must use all available tools – official and unofficial, institutional and media-related, cultural diplomacy, and the power of genuine human kindness – to persuade both steadfast allies and neutral countries that the only path to peace is the complete defeat of Russia.
Ukrainian officials informed the publication that Saudi Arabia was not randomly chosen as the host. The country provides financial assistance to Ukraine and maintains close ties with the aggressor nation.
At the same time, there are indications that the relations between Russia and Saudi Arabia might be at risk, as Russia seems to have extracted more oil than promised. Ukrainian and Western officials hope to leverage such discrepancies for their interests.
The New York Times reported that for Saudi Crown Prince Mohammed bin Salman, the negotiations on August 5-6 represent another opportunity to showcase himself as a global leader with influence beyond the region and as a mediator capable of bringing neutral states to the negotiation table.
Jeddah Summit
A meeting dedicated to peace in Ukraine is taking place in Saudi Arabia. Representatives from 40 countries, including the US, Canada, China, India, Brazil, Indonesia, Egypt, and Mexico, participate in the summit.
The president's office previously explained that the primary goal of the meeting is to discuss the "peace formula" for Ukraine.
Simultaneously, Ukraine aims to create a substantial coalition of diplomatic support beyond its main Western allies.