Ukraine receives and prepares to use cluster munitions from US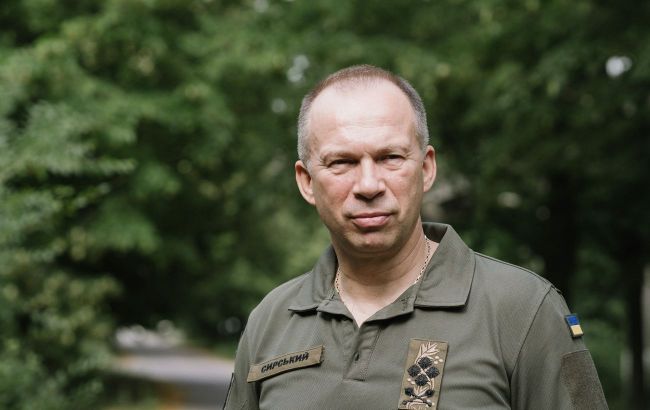 Commander of the Land Forces of the Armed Forces of Ukraine Oleksandr Syrskyi (Getty Images)
Ukrainian military has received and will soon be ready to use cluster munitions on the frontline, the commander of the Eastern grouping of the Armed Forces of Ukraine, Olexander Syrskyi said in an interview with BBC.
Syrskyi confirmed the arrival of cluster munitions from the United States to Ukraine, saying that the projectiles "will be ready for use within a few days." However, the publication did not specify the date of the conversation with Syrskyi.
Meanwhile, journalists have observed American M777 howitzers, which will fire the cluster munitions, positioned around Bakhmut.
Cluster munitions for Ukraine

The United States recently provided cluster munitions to Ukraine, and President Joe Biden said that these projectiles will assist the Ukrainian military in continuing their counteroffensive.
At the same time, Defense Minister Oleksiy Reznikov dispelled concerns about the use of cluster munitions and outlined five main principles for their application. Among them, Ukraine will use the munitions solely for liberating Ukrainian territory and will not use them against Russia.
Russia has long been using cluster munitions in its war against Ukraine, resulting in civilian casualties.
Cluster munitions release bombs that can cover an area five times larger than conventional munitions. They consist of dozens of smaller bombs that scatter upon detonation, posing a risk to civilians for many years after the cessation of hostilities.