Ukraine prepared to Russian provocation possibility in Black Sea - Joint Press Center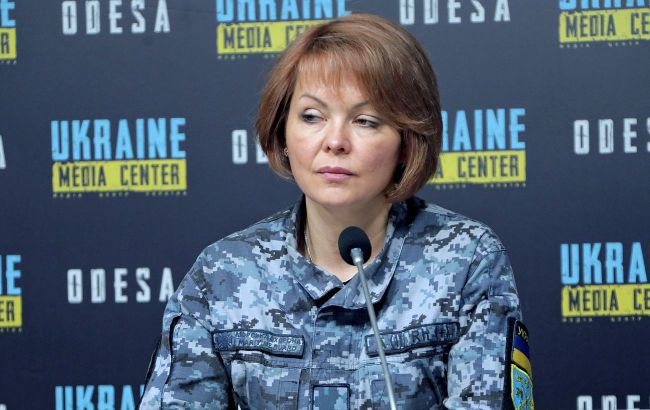 Head of the Joint Press Center of the Operational Command South Natalia Humeniuk (Photo: Getty Images)
Russian occupiers may carry out provocations in the Black Sea, including operations under a foreign flag. Ukraine is prepared for this and will promptly respond to such actions by exposing them, according to the head of the Joint Press Center of the Operational Command South, Natalia Humeniuk, during an interview for Ukrainian TV.
"We are monitoring all these reports, the entire logic of events, and we are prepared for the possibility of provocations. From our side, their exposure will be absolutely clear," she stated.
According to Humeniuk, the occupiers have long been preparing the groundwork to accuse Ukraine. For example, during the time of the "grain deal," the Russians accused the Ukrainian forces of using the "grain corridor" to allegedly direct drones towards their ships.
"The recent information about one of the Black Sea Fleet ships being attacked by unidentified drones was also aimed at fueling such a prior groundwork for future attacks," she added.
Black Sea blockade
After Russia withdrew from the "grain deal," the Russian Ministry of Defense stated that they would sink vessels heading to Ukrainian ports. At the same time, countries whose ships are bound for Ukraine would be considered involved in the war by the Kremlin.
However, British intelligence reported that the aggressor country had sent a corvette to intercept merchant vessels in the Black Sea.
The Ministry of Defense of Ukraine reported that Russia is preparing ships and aviation to block the Black Sea.
The Ukrainian Armed Forces identified signs indicating that the Russians are preparing for a Black Sea blockade.
Earlier, a video was published showing the conversation of the occupiers, who used an open channel to contact a ship passing near one of the Ukrainian seaports.