Ukraine partially relocates missile production abroad: Ukrainian top official states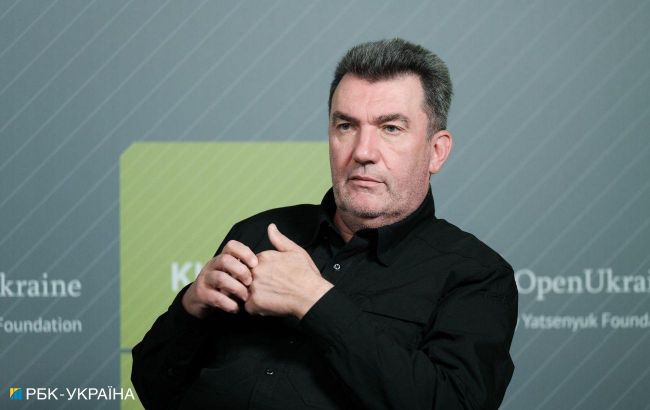 Secretary of the National Security and Defense Council Oleksii Danilov (Photo: Vitalii Nosach, RBC-Ukraine)
Ukraine has partially relocated its missile production outside the country to prevent strikes from the Russians, according to the Secretary of the National Security and Defense Council, Oleksii Danilov.
Danilov reveals a missile strike by the Russians on one of Ukraine's missile production facilities, stating that the enterprise has now been relocated outside Ukraine:
"This strike happened a long time ago, and so we, understanding that the Russians knew the locations of certain objects since the Soviet Union era, took certain steps in advance to prevent them. This does not have a global impact on the missile program," he said.
The Secretary of the National Security and Defense Council also emphasizes that a portion of production has been moved outside of Ukraine, to a location where the Russian Federation cannot reach it.
"After all, Russia can only fight us, but when it comes to NATO countries, they are not as well-equipped in this regard," Danilov noted.
Production of technology in Ukraine
On September 28th, the Federal Antimonopoly Service of Germany allowed Rheinmetall to establish a joint venture with Ukraine.
This was announced by the head of the agency, Andreas Mundt. According to him, in Germany, this project does not lead to any competitive duplication or any concerns about competition.