Ukraine overcomes psychological barrier - it's considered NATO member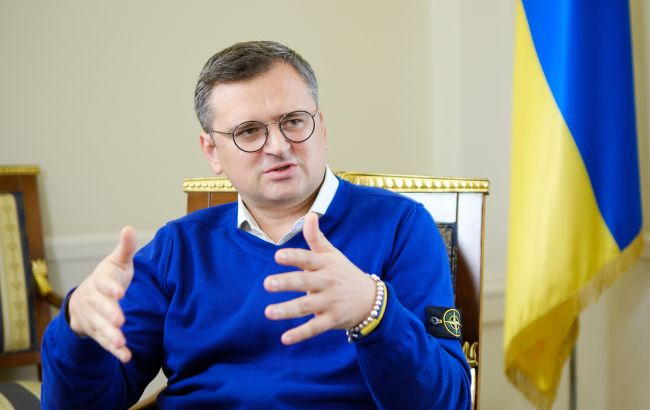 Ukraine's Minister of Foreign Affairs, Dmytro Kuleba (Photo: RBC-Ukraine, Vitalii Nosach)
At the NATO summit, Ukraine has overcome a psychological barrier, and it is now evident that it is indeed seen as a member of the Alliance, according to Ukraine's Minister of Foreign Affairs, Dmytro Kuleba.
Kuleba emphasized that the summit was significant not only for the official decisions and statements but also for the behind-the-scenes developments.
"There was not only a fundamental difference compared to the 2008 Bucharest Summit, which is often compared to Vilnius, but also to the Madrid Summit. The difference lies in the fact that we have overcome the psychological barrier, and I see that Ukraine is genuinely seen as a NATO member," said Kuleba.
In the minister's opinion, Ukraine will receive an invitation to NATO much earlier than it may seem.
"The fact that they did not make this quantum leap is regrettable. But it is inevitable and will happen much sooner than we think because behind closed doors, everyone calmly and confidently says, 'Don't worry, the matter is resolved, you will be a NATO member,'" he noted.
When asked why Ukraine did not receive a political invitation to NATO, Kuleba explained that "the reason lies in the fact that our key partners, who determined how far NATO could go in Vilnius, are afraid of speed."
"They agree that Ukraine will 'arrive at the destination' and become a NATO member. There is no doubt about it now. But they have fear - if you drive too fast, you can get into an accident. And they want to avoid that and safely reach that point," added the Minister.
NATO Summit in Vilnius
The NATO summit of member countries took place in Vilnius over two days, from July 11 to 12. Ukraine was one of the main topics of discussion. NATO member states agreed on a joint communiqué aimed at facilitating Ukraine's integration, including :
a multi-year assistance program for Ukraine,
the establishment of the Ukraine-NATO Council,
the removal of the requirement for the execution of the Membership Action Plan (MAP).
However, NATO countries did not extend an invitation to Ukraine until it fulfilled a set of conditions.
Additionally, today the leaders of the G7 countries have agreed on a new declaration regarding security guarantees for Ukraine. The G7 promises long-term support for our country in the security and economic spheres.