Ukraine offers guidance and support for citizens leaving Crimea amid escalating tensions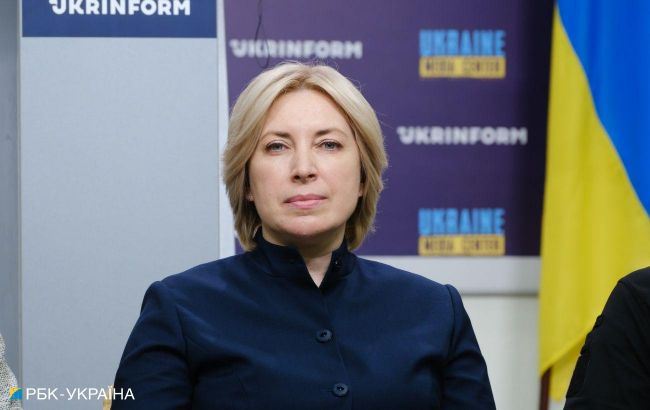 Iryna Vereshchuk (Photo: Vitalii Nosach, RBC-Ukraine)
Ukrainians can leave the occupied Crimea for Ukraine through third countries or humanitarian corridors, where they will be able to receive assistance, according to a statement by the Minister for Reintegration of Temporarily Occupied Territories of Ukraine, Iryna Vereshchuk.
"I urge and strongly recommend leaving Crimea through third countries. We have a humanitarian corridor at Kolotylivka-Pokrovka, and people are using it. Even if you don't have documents, even if you don't have a passport, you can still leave, Ukraine admits its citizens. Take advantage of this opportunity now so that it won't be difficult later," said Vereshchuk during the broadcast.
Help for Crimeans
Vereshchuk emphasizes that citizens who leave the peninsula through third countries for Ukraine will be eligible for assistance as internally displaced persons. This includes monthly payments from the state and international partners, possible food, and accommodation in compact settlement areas.
"Also, something our citizens often inquire about is buying tickets, for example, to Kyiv or Kharkiv. In our case, there is a free evacuation train from Sumy to Kyiv every day," the minister explained.
Explosions in Crimea
This week, residents of Sevastopol and Dzhankoy heard explosions. Air raid alarms were activated in the cities, and all aircraft were lifted from Crimean airfields. Later, the "governor" Razvozhaev announced that a missile was shot down in the area of the Belbek airfield.
The Armed Forces of Ukraine, together with units of the SSU (Security Service of Ukraine) and the Naval Forces, are weakening the military potential of the occupiers by identifying and eliminating military objects. Last week, Ukraine destroyed the headquarters of the Black Sea Fleet, reportedly using Storm Shadow missiles.
Additionally, for the first time in Ukraine's independent history, the country managed to damage the submarine Rostov-on-Don and the landing ship Minsk.