Ukraine needs 'tools of retaliation,' talks with Russians only do them favors - Presidential Office claims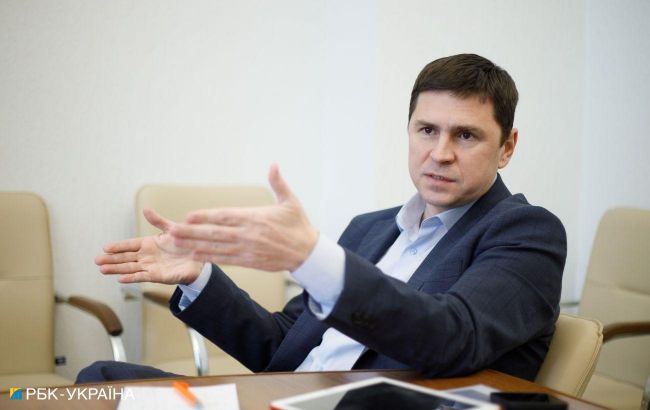 Mykhailo Podolyak, advisor to the Head of the President's Office (Photo: Vitalii Nosach, RBC-Ukraine)
Military aid and supplies to Ukraine, as "tools of retaliation," need to be strengthened. Prolonged negotiations give Russia time to "patch the holes," according to Mykhailo Podolyak, Advisor to the Head of the President's Office, on his Twitter.
Podolyak made a statement against the backdrop of attacks on Russian ships in the Black Sea. He noted that recent events indicated that the path to peace lay
through:
Liberation of Ukrainian territories.
Destruction of Russian military bases and strategic depots in Crimea.
Forcing the Russian Federation to comply with international law norms.
Rapid reduction of Russian commercial potential.
Accelerated destruction of the enemy's ground military equipment.
"No talks/negotiations are in vain as they give Russia the opportunity to patch the holes and reinforce aggression. It's time to dispel illusions. It's time to increase the volume of military aid and supplies to Ukraine, the 'tools of retaliation'," Podolyak emphasized.
What preceded this
On the night of August 4, the Security Service of Ukraine (SSU) conducted a special operation in the Novorossiysk Bay, attacking with drones a large landing ship named "Olenegorsky Gornyak." According to the Ministry of Defense's Main Intelligence Directorate the Russians will not be able to repair this ship in the near future.
Additionally, during the same night, a ground drone attacked the Russian oil tanker SIG in the Kerch Strait. At the time of the strike, the tanker was loaded with fuel. It is known that the SSU carried out this special operation in cooperation with the Ukrainian Navy.