Ukraine must win the winter battle against terror - Zelenskyy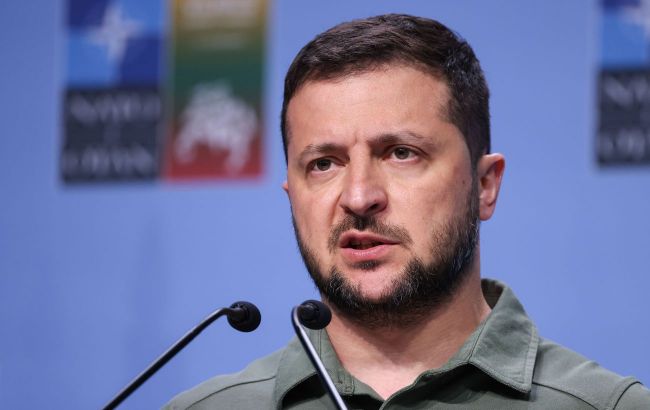 President of Ukraine Volodymyr Zelenskyy (Getty Images)
Ukraine must prepare to face an anticipated surge of attacks by Russian occupiers against its critical infrastructure this winter, according to the President of Ukraine Volodymyr Zelenskyy during the Ramstein meeting.
Zelenskyy stressed the importance of Ukraine's economic strength, believing that a strong economy would translate into a more robust military capability. The President emphasized the need to ensure that Ukraine possesses the necessary defense industry capabilities, which would reduce the country's dependence on external support and enable it to provide more assistance on the frontlines.
"We must win the winter battle against terror. We can win it. And at the same time, we will fight for the manner and conditions under which this war will end," he said.
Zelenskyy underlined Ukraine's resilience, affirming that Ukraine can and will survive. However, it is essential to disarm Russia.
"What is Russia's strength? Let's be honest. It's only the power to destroy lives. Russia can no longer do anything else. Is it a security donor? No. Is it a developmental supporter? No. Is it a political player? No. Does it hold economic influence? No. But, nonetheless, it is a terrorist. And that's the only thing. It is a threat to Ukraine and many other states. We need to take this instrument of terror out of the hands of the Russian Federation," he declared.
The President said that the response to Russian terror is an air defense system and other forms of assistance to Ukraine.
Zelenskyy emphasized that this would not only bring a just end to the war for Ukraine but also keep the conflict away from the borders of NATO allies.
"Missiles and drones will not fall in Romania, Poland, or elsewhere if they cannot overcome the defense of Ukrainian skies," he said.
Preparing for winter
Analysts and experts believe that this winter, the Russians will not be able to leave Ukrainians without electricity. However, the military warns that invaders may employ not only missiles but also domestically produced Shahed drones.
The Air Force noted that this winter, air defense forces will focus on protecting Ukraine's energy sector, strategic targets, and critical infrastructure facilities.