Ukraine meets visa liberalization criteria, but challenges remain: EU reports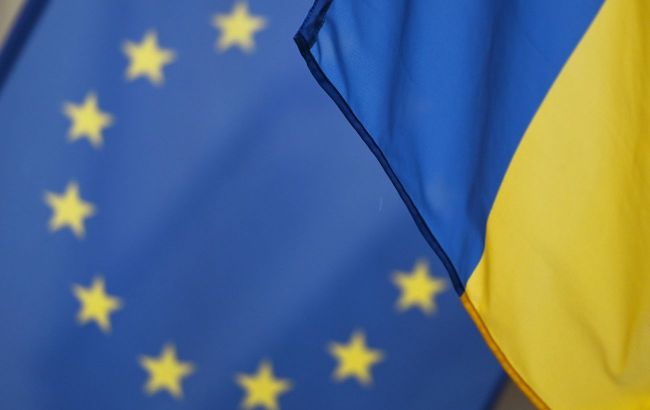 The EU advises Kyiv to strengthen the fight against corruption and counter arms smuggling in its visa-free report (Photo: Getty Images)
The EU has states that overall, Ukraine continues to meet the conditions of visa liberalization, but further efforts are needed, according to the sixth report from the European Commission within the framework of the mechanism for suspending visa-free regimes.
"Overall, Ukraine continues to fulfil the visa liberalisation benchmarks and has taken action to address some of the Commission's previous recommendations. However, further efforts are needed, where possible in the current context," the report said.
According to the European Commission, the following issues require further attention:
Alignment of Ukraine's visa policy with the list of third countries with which the EU has a visa regime, particularly with regard to countries that pose a threat to the EU due to illegal migration or security.

Continued efforts in combating organized crime, with special attention to countering the smuggling of firearms and narcotics, despite the challenges associated with the war.

Continued efforts in combating corruption, including the adoption of an action plan for implementing the Asset Search and Recovery Strategy for the period from 2020 to 2025 and amending the ARMA law regulating the disposal of seized assets.
The report also notes that Ukraine adheres to international human rights documents and standards, even though Ukrainian citizens have suffered significantly from widespread violations of fundamental rights by Russia.
"Martial law was introduced at the start of the Russian full-scale invasion restricting rights and freedoms, though it has remained largely proportional to actual needs and has been applied with caution, maintaining a good level of freedom of expression despite restrictions to the media landscape," the report stated.
At the same time, the European Commission acknowledged a significant reduction in cases of discrimination against minorities, including individuals belonging to the LGBTQI+ community, acts of anti-Semitism, and national minorities.
It's worth noting that the EU currently has a visa-free regime in place with 61 countries around the world. Of these, 25 countries have agreements with the EU for visa waiver, and an additional 8 countries have received visa waivers as a result of successful implementation of visa liberalization dialogues with the EU.
This includes countries like Albania, Bosnia and Herzegovina, Montenegro, North Macedonia, Serbia, Georgia, Moldova, and Ukraine. In April 2023, the EU adopted the same rules for citizens of Kosovo, which will take effect from January 1, 2024.