Ukraine may receive upgraded Bayraktars: Matter already under consideration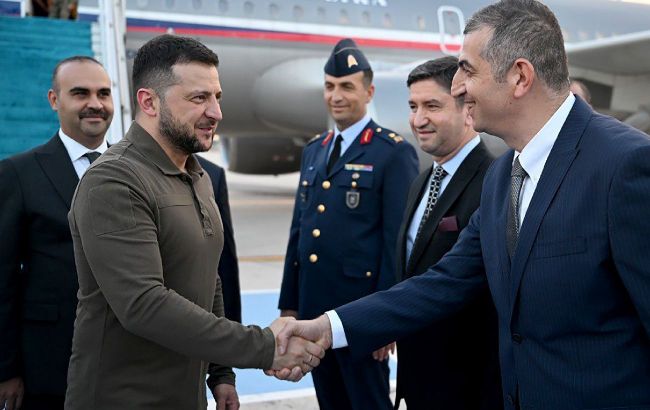 Volodymyr Zelenskyy and Haluk Bayraktar (Photo: twitter.com/haluk)
Ukrainian military may receive an improved version of the Bayraktar TB2 drone from the Turkish company Baykar. The matter is already under consideration, according to the CEO of Baykar Makina, Haluk Bayraktar, in an interview with Radio Free Europe/Radio Liberty.
"With regard to Bayraktar Akinci, this matter is currently under consideration, as far as I know. Ukrainian military personnel are well aware of what we manufacture and invest in. Therefore, our plan is to produce all the systems we have here (in Ukraine - Ed.)," he said.
Bayraktar notes that his company supplies Bayraktar TB2 drones to the Ukrainian army, which are well-known among Ukrainians. According to him, there is a company in Ukraine with 50 employees supporting the squadron.
"We have the necessary permits for this. Therefore, we can fully manufacture Bayraktar TB2 here in Ukraine, rather than assembling it. Additionally, we can fully manufacture Bayraktar Akinci here. We have permits from our government for this, which demonstrates how close we are to implementation," he added.
About the Akinci drone
The Turkish company Baykar is already testing the Bayraktar Akinci drone. This combat drone features a Ukrainian engine and an intelligent HGK-82 targeting system.
Previously, the Akinci drone with a Ukrainian engine hit a target at a distance of 140 kilometers.
Bayraktar in Ukraine
Baykar is the manufacturer of the Bayraktar drones, which Ukraine actively uses in the war. In addition, the company has provided several drones to the Ukrainian military free of charge.
The director of Baykar also decided to build a factory in Ukraine. He has already purchased land in Ukraine for the construction of a plant for the production of Bayraktar drones.