Ukraine likely using S-200 as ballistic missile, British intelligence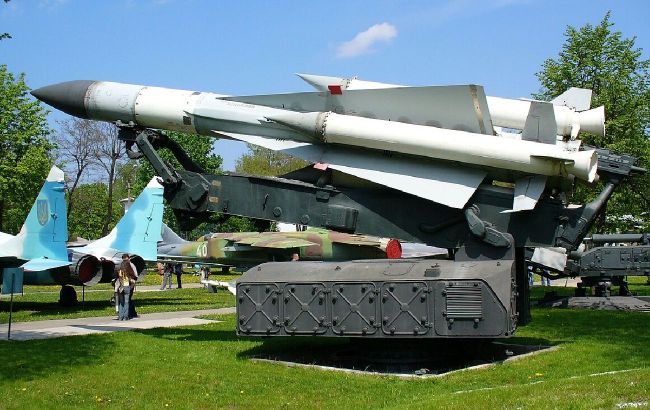 Photo: British intelligence has suggested that the S-200 is being used by Ukraine as a ballistic missile (wikipedia.com/George Chernilevsky)
Ukraine, presumably, could have converted the S-200 anti-aircraft missiles and used them as ground-based ballistic missiles, reports the UK Ministry of Defense on Twitter.
British intelligence believes that Russia has begun to exert pressure on the leadership of the Russian Aerospace Forces, including Chief of Staff Colonel-General Viktor Afzalov. The reason for this is the strengthening of air defense in western Russia, where drone attacks have become more frequent recently.
"Strikes deep inside Russia are strategically important because President Putin almost certainly invaded Ukraine on the assumption that it would have little direct effect on the Russians," the intelligence report states.
At the same time, in the UK, they emphasize that drones have started regularly flying to Moscow. There have also been more frequent reports of S-200 missile strikes, which NATO countries designate as SA-5 Gammon.
"This Soviet-era 7.5 tonne, 11-meter long weapon is retired from its air defense role in Ukraine's inventory. However, it is now apparently being e employed as a ground attack ballistic missile," intelligence suggests.
What led to this
On August 12, at least two explosions occurred in Kerch, and the Crimean Bridge was covered in thick black and white smoke. The occupiers claimed it was an attack and said the smoke was a special screen for camouflage.
At the same time, the Russian Ministry of Defence accused Ukraine and claimed that the Crimean Bridge had allegedly been targeted by an S-200 anti-aircraft missile.
It is worth noting that the S-200 is a long-range anti-aircraft missile system developed in the USSR in the 1960s. The range of these missiles is up to 250 km. However, the last division of the S-200 was removed from Ukraine's arsenal in 2013.