Ukraine launches major offensive on the Southern front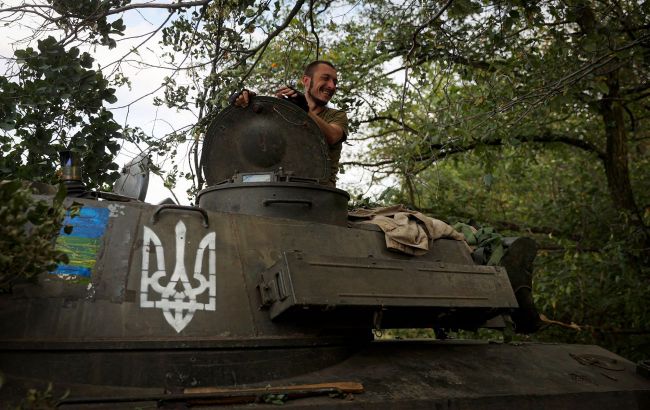 Ukrainian Armed Forces initiate a major offensive (Photo: Getty Images)
According to Bloomberg and an unnamed American official discussing military operations, Ukraine has launched a major offensive on the southern front, intensifying its counterattack against Russian forces.
The offensive comes nearly two months after Ukraine launched a counterstrike against heavily fortified Russian defense lines. Progress has been slow due to Russian minefields, tank barriers, and other defensive measures.
Earlier, The New York Times quoted two Pentagon officials, whose names were withheld, stating that Ukraine has launched a significant strike in its counteroffensive south of Orikhiv. However, a Ukrainian embassy official, also remaining anonymous, warned against presenting any specific part of the counteroffensive as a decisive battle, calling the war against Russian invasion a protracted series of operations along the front lines.
"We said throughout that this would be a tough fight, it would be a long fight, and it will see challenges, successes and setbacks," stated U.S. Secretary of Defense Lloyd Austin in a press briefing.
According to Austin, "Ukraine is well-prepared and well-trained to be successful."
"They've been working their way to get through the minefields and other obstacles, but they still have a lot of combat power," Austin added.
U.S. Secretary of State Antony Blinken remarked that the question now is whether the Ukrainians are deploying some of their held-back units and converting it into a counteroffensive. He urged journalists to refer to the U.S. Department of Defense and other experts for on-the-ground updates.
Disputing the impression that the Ukrainian advance has stalled, John Kirby, the press secretary of the U.S. National Security Council, assured reporters, "They have acknowledged that they have not gone as far and as fast as they would like. But they are moving. It's not a stalemate. They are not frozen. The Ukrainians are moving forward."
Ukrainian counteroffensive
Ukrainian counteroffensive began in early June. Western media outlets have reported that it is progressing slower than expected.
Head of the Main Intelligence Directorate of the Ministry of Defense, Kyrylo Budanov, confirmed that the major counteroffensive would be successful. "The counteroffensive is underway. Overall, it continues. Success will come, but later," he stated.