Ukraine intends to hold another Peace Formula meeting to prepare for Global Summit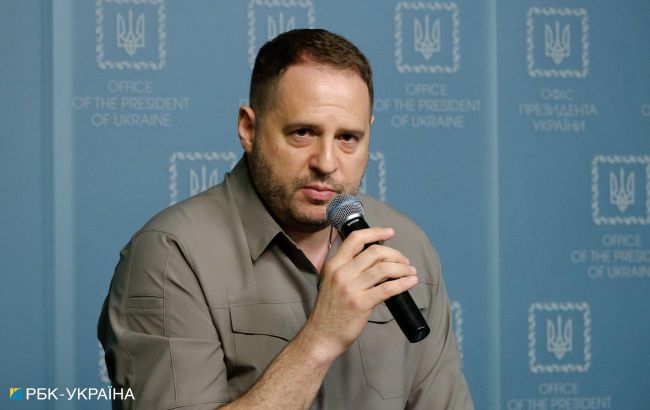 Head of the Office of the President of Ukraine Andriy Yermak (RBC-Ukraine, Vitalii Nosach)
In mid-October, political advisors of world leaders may once again gather for a meeting to discuss the Ukrainian Peace Formula. The agenda is expected to include preparations for the Global Summit on the Peace Formula, as Head of the Office of the President of Ukraine Andriy Yermak says at a meeting with journalists.
"We are working to hold a second meeting (of political advisers on the Peace Formula) in October. This meeting is a preparation for the summit. The main challenge is finding a suitable location for everyone. It's not an easy task, but we are working on it," he said.
Yermak added that the current Peace Formula meeting was attended by representatives from over 70 countries.
"Today we set a new record. 76 states were present," he notes.
Zelenskyy's Peace Formula
On October 11, 2022, President Volodymyr Zelenskyy presented the Peace Formula to the G7 leaders as a means to address the Russian threat. It includes defense support for Ukraine, protection of territorial integrity, and punishment for Russian terrorists.
The formula consists of 10 points:
Radiological and nuclear security.
Food security.
Energy security.
Release of all detainees and deportees.
Compliance with the UN Charter and restoration of Ukraine's territorial integrity and the world order.
Withdrawal of Russian forces and cessation of hostilities.
Restoring justice.
Preventing ecocide.
Avoiding escalation.
Fixing the end of the war.
In early August, the president announced Ukraine's intention to hold the Peace Summit this fall.