Ukraine incapacitates five large Russian landing ships - Ukrainian Navy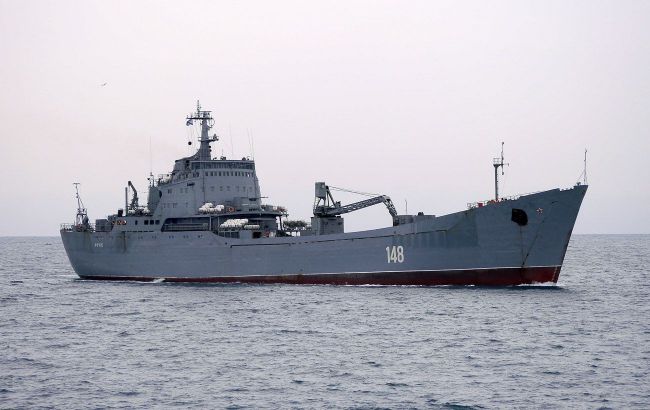 Ukraine disables five large Russian landing ships (Google)
Ukrainian forces have successfully incapacitated five large landing ships of the Russian Black Sea Fleet, according to Dmytro Pletenchuk, a spokesman for the Ukrainian Navy, on FREEDOM.
According to Pletenchuk, the Russians' ability to replenish their Black Sea fleet has been hindered.
"They pumped it up as much as they could under the guise of training before a full-scale invasion. Let me remind you that they added six large landing ships to the six that were already there. But the result is known: five of them are no longer in service. This tally might rise," Pletenchuk said.
Attacks on Russian ships
On the night of August 4, explosions were heard in the vicinity of the port of Novorossiysk in Russia's Krasnodar Krai. The Russian Ministry of Defense attributed the incident to an attack by naval drones and blamed it on Ukraine.
Sources from RBC-Ukraine have confirmed that the Security Service of Ukraine conducted a special operation in the Novorossiysk Bay, resulting in damage to the "Olenegorsky Gornyak" ship. According to available information, the Russians won't be able to repair the ship anytime soon.
The following night, in the area of the Kerch Strait, a large oil tanker named SIG, loaded with fuel, was targeted by drones. This joint operation was carried out by the Security Service of Ukraine and the Ukrainian Navy.
As Dmytro Pletenchuk, the spokesperson for the Ukrainian Naval Forces, revealed, the Russian fleet in the Black Sea is now attempting to stay close to their shores after the drone attacks and vessel damage.