Ukraine improves its position in FIFA national team rankings: Major changes in top 10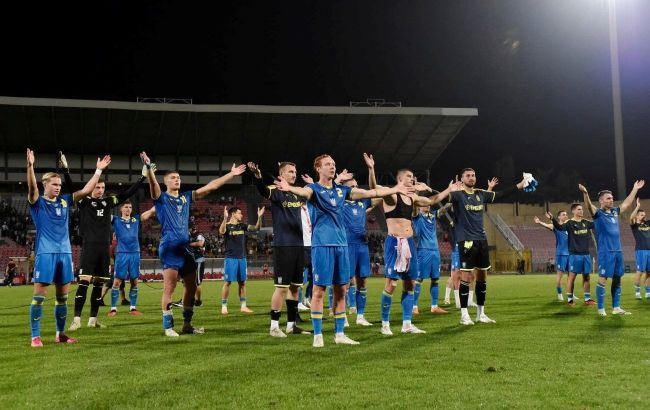 Ukraine won two out of two games in October (facebook.com/uafukraine)
The International Federation of Football (FIFA) has released an updated ranking of national teams around the world. The Ukrainian national team has shown significant progress, breaking into the top thirty national teams, according to FIFA's official website.
The Blue and Yellow team has reached the 22nd position in the global ranking. Since the last update, under the guidance of their coach Serhii Rebrov, the Ukrainian team has moved up two spots.
In October, the Ukrainian national team played two matches in the Euro 2024 qualifiers. First, they defeated the North Macedonian team with a score of 2-0, and then they secured a hard-fought victory against Malta with a score of 3-1. This double success keeps their hopes alive for a spot in the European Championship.
Argentina remains at the top of the FIFA ranking. The current world champions are ahead of France, Brazil, England, and Belgium. Meanwhile, Portugal has climbed to the 6th position from the 8th, while Croatia has dropped to the 10th position from the 6th.
Recently, the Ukrainian Football Association selected a home stadium for the Ukrainian youth national team. The Blue and Yellows will play two matches of the Euro 2025 qualifiers among 21-year-olds in the Pyrenees. The temporary home for the team, under Unai Melgosa's management, will be the Nueva Condóm stadium in Murcia.
By the way, just before this, Ukrainian Shakhtar football team suffered a defeat against Barcelona in Pusich's debut.