Ukraine has nothing to do with Kursk NPP provocations: Ukrainian top official states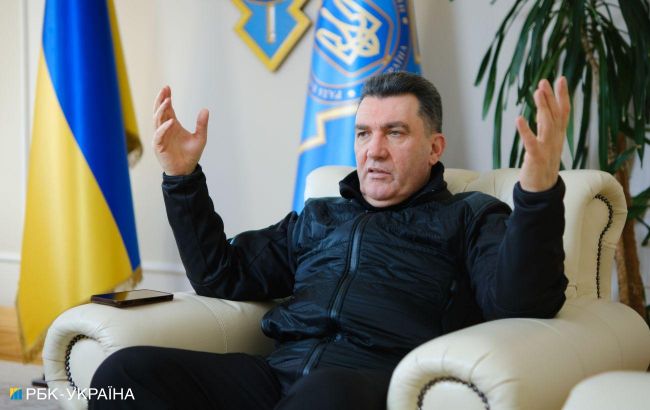 Oleksiy Danilov, Secretary of the National Security and Defense Council (Photo: Vitalii Nosach, RBC-Ukraine)
Ukraine has no connection to the plans of the Russian Federation to provoke an incident at the Kursk nuclear power plant, according to a statement by Oleksiy Danilov, the Secretary of the National Security and Defense Council of Ukraine.
"I don't know what kind of illness one must have to provoke incidents at their own nuclear power plant," he said.
Danilov emphasized that Ukraine didn't rule out any scenario, but at present, it had no involvement in such plans.
"We do not kill their children, unlike them. If there are attacks by our Armed Forces, they are exclusively on military targets," the Secretary of the National Security and Defense Council clarified.
Danilov reiterated that Ukraine didn't target civilian objects, schools, hospitals, or kindergartens.
Provocation at Kursk NPP
Today it became known that Russian forces are preparing a provocation at the Kursk nuclear power plant and have already developed an evacuation plan for the population in the event of radioactive contamination.
According to underground sources, preparations for evacuation from the zone of potential radioactive contamination are underway in the Kursk region, in case of a nuclear power plant accident. Local authorities have been tasked with creating a transportation registry for this purpose.
In total, an evacuation is planned for 21 to 57 thousand people, considering that the region's population is over 1 million and Kursk itself has 435 thousand residents.
Situation in the neighboring Bryansk region of Russia
The Bryansk region is a border region of Russia that shares a border with two Ukrainian regions - Sumy and Chernihiv. The Russian side often conducts provocations along the border with Ukraine in this area.
At the end of May, in the Bryansk region of Russia, according to the Russian version, a series of "alarming events" allegedly occurred. There, a drone "attacked" a Russian Ministry of Defense vehicle, and a so-called "Ukrainian sabotage and reconnaissance group" supposedly attempted a breakthrough.