Ukraine has everything to succeed - Blinken on Ukrainian counteroffensive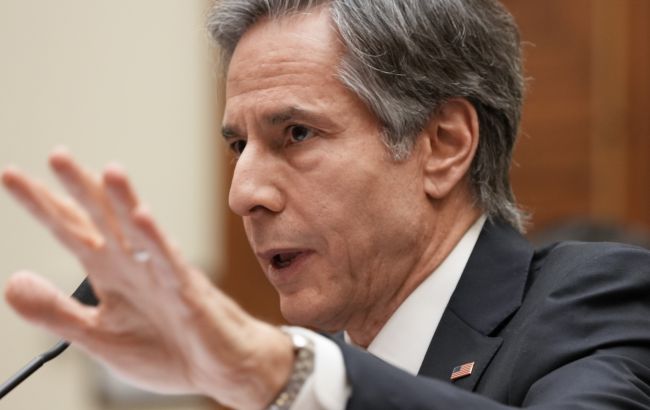 Photo: US Secretary of State Antony Blinken (Getty Images)
The counteroffensive of Ukrainian forces has just begun, and the command has not yet deployed its main units into battle. The Ukrainian Armed Forces have everything they need to succeed in the fight against Russia, according to US Secretary of State Antony Blinken.
"Well, first of all, the counteroffensive is in its early stages, and you heard the Ukrainian Defense Minister recently – I think yesterday – say that they still plan to employ the main part of their forces," stated the US Secretary of State.
According to Blinken, Russian forces have prepared defensive fortifications for many months. Nevertheless, Ukrainian forces, supported by Western allies, can overcome this.
"Just yesterday, we announced additional aid to Ukraine. They have what they need for success," added the diplomat.
He also emphasized that the Wagner Group's attempted rebellion, whose forces were withdrawn from the Ukrainian front, created additional factors to assist Ukraine.
The US Secretary of State expressed confidence that Ukraine has additional capabilities. However, the main events related to the counteroffensive will unfold over the coming weeks and months.
New military aid package for Ukraine from the US
On June 27, the US announced another military aid package for Ukraine. This is the 41st package since the start of the full-scale Russian invasion, with an estimated value of $500 million.
"This package, valued at up to $500 million, includes key capabilities to support Ukraine's counteroffensive operations, strengthening its air defense to help Ukraine protect people," clarified the department.
Blinken also noted that the assistance package provides the necessary resources to enhance the resilience of Ukrainian forces on the battlefield, aiming to help reclaim the territories seized by the occupiers.