Ukraine has become stronger: Zelenskyy on the outcomes of his European tour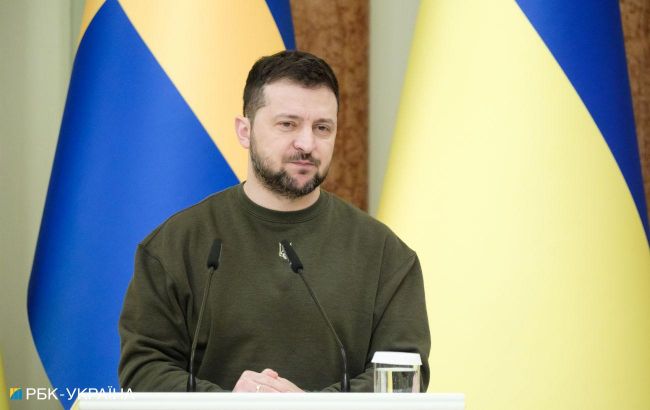 President of Ukraine Volodymyr Zelenskyy (Vitalii Nosach, RBC-Ukraine)
President of Ukraine Volodymyr Zelenskyy is returning home today, August 22, after his visits to European states. He says Ukraine has become stronger, according to the President's Office.
"A brief report on our activities these days. Four visits: Sweden, the Netherlands, Denmark, Greece. The Ukraine-Balkans Summit. Negotiations on the margins of the summit with Bulgaria, Serbia, Croatia, Montenegro, North Macedonia, Moldova, and the President of the European Commission," the statement reads.
According to Zelenskyy, he is coming home with new political support and new agreements.
"Everyone clearly confirms the territorial integrity of Ukraine. There will be jets for Ukraine. There will be additional armored vehicles. We will reinforce air defense," the president stated.
The important agreement with Greece
The President says almost every meeting touched upon the protection of export routes across the Black Sea and through the "solidarity lanes" on land. Discussions also centered around the Ukrainian economy, exports, European and Euro-Atlantic integration.
"A very important agreement with Greece, for which I am particularly grateful to the Prime Minister, is Greece's willingness to take patronage over the recovery of our Odesa. The decision is not only substantive but also very symbolic. It is filled with many historical and cultural meanings. The overall summary of these days is that Ukraine has become stronger," the president added.
Zelenskyy's visit to Europe
Over the weekend, Zelenskyy visited Nordic states: Sweden, the Netherlands, and Denmark. Later, he headed to Athens for a meeting with Western Balkans leaders.
At the summit, the leaders of 11 countries from southeastern Europe signed the Athens Declaration in support of Ukraine's territorial integrity.
President Zelenskyy also held meetings with the Prime Minister of Bulgaria, Nikolai Denkov, and the President of Serbia, Aleksandar Vučić, as part of the Ukraine-Balkans summit in Athens.