Ukraine estimates losses from EU grain import ban at $600 mln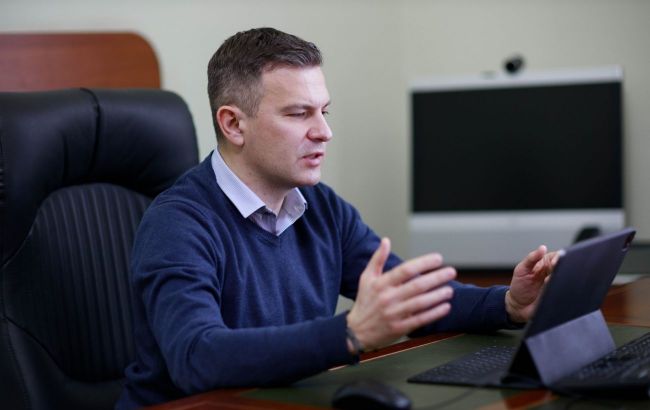 Deputy Head of the National Bank of Ukraine Sergiy Nikolaychuk (bank.gov.ua)
The National Bank of Ukraine (NBU) anticipates that agricultural foreign exchange earnings are set to decline by roughly $600 million by the end of 2023, as Eastern European states imposed a ban on Ukrainian food imports, according to Deputy Head of the NBU Sergiy Nikolaychuk.
"In our macroeconomic forecast for July, we estimated losses from the export ban to neighboring countries for agricultural products at around $600 million. Currently, this estimate remains more or less relevant," he said.
According to him, the NBU sees Ukrainian exporters effectively using alternative supply channels in the third quarter of 2023. "We expect that they will continue to use these alternative supplies if the ban is not lifted after September 15," Nikolaychuk added.
He notes there are additional risks due to the Russian shellings of Danube ports. "This poses a significant risk. So far, these shelling incidents have not affected shipment volumes, but we understand that there may be risks," he said.
"Also, we have good news as we currently see a high probability that the forecast for grain and other agricultural crops will be higher this year than we anticipated in July," Nikolaychuk announced, adding that this would bring in additional foreign exchange earnings.
The EU's ban on the import of Ukrainian agricultural products to 5 Eastern European states is in effect until September 15. Poland is ready to unilaterally extend the ban, which is why Ukraine will take the matter to arbitration.
In its baseline forecast, the NBU assumes that the grain corridor will not function until the end of the war. According to the NBU's forecast, Ukrainian agro-exporters will be able to export "all products intended for export" throughout the marketing year, from July to June of the next year.