Ukraine declares military threat in Russian Black Sea ports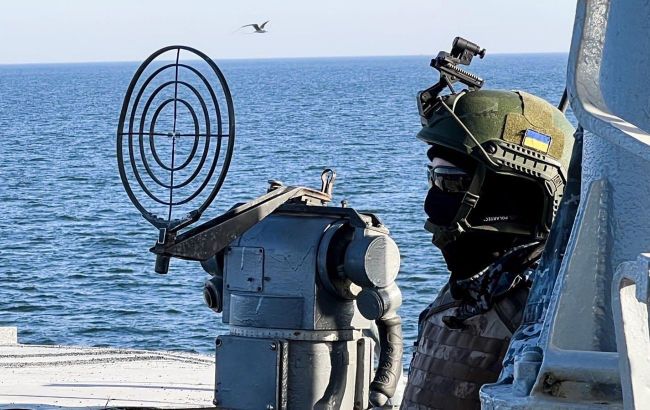 Ukraine has announced a military threat in Russian ports in the Black Sea (Photo: Getty Images)
The warning was issued on Friday, August 4, based on information from the Ukrainian Navy. It remains in effect until further notice.
"Military threat. The waters of the internal and external roadsteads of the ports of Anapa, Novorossiysk, Gelendzhik, Tuapse, Sochi, Taman," the message states.
It's worth noting that the mentioned ports are located in the Black Sea.
Photo: (Screenshot Google maps)
Ukraine's Warning
After Russia's withdrawal from the "grain deal," the Ukrainian Ministry of Defense has cautioned that all ships heading to Russian ports or ports in temporarily occupied territories will be treated as transporting military cargoes.
Ukrainian military officials hinted that the Defense Forces have the necessary means to counter Russian aggression at sea.
Attacks on Russian ships
Yesterday, a large landing ship "Olenegorsky Gornyak" was attacked by drones in the Novorossiysk Bay in the Krasnodar Krai of Russia. The SSU confirmed conducting a special operation. According to the General Staff of the Ministry of Defense, the Russians won't be able to repair this ship in the near future.
Furthermore, during the night, drones attacked the Russian oil tanker SIG. The SSU conducted the operation jointly with the Ukrainian Navy.
At the time of the attack, the tanker was loaded with fuel. According to Russian media reports, after the drone strike, the tanker sustained a two-meter hole.