Ukraine considers depriving Russian collaborators of pensions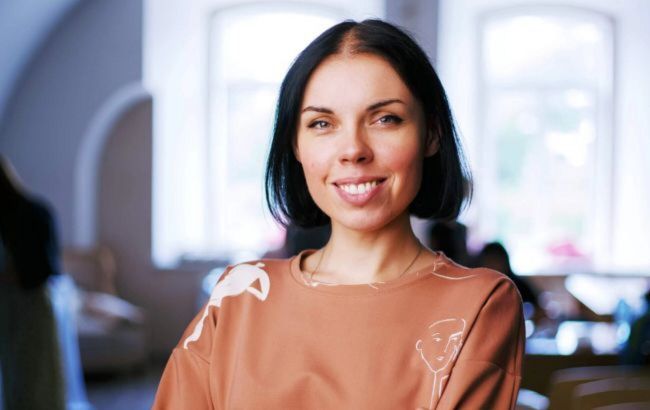 Photo: First Deputy Minister of Social Policy Daria Marchak (prozorro.sale)
Ukraine wants to revoke pensions for individuals working in illegal entities created by Russian occupiers in temporarily occupied territories of the state, says Minister of Social Policy Daria Marchak during a telethon.
According to her, there are currently no legal grounds to deprive Ukrainians who participated in armed aggression against our state or worked in occupation authorities, and later returned to Ukraine and reached retirement age, of pension benefits.
"If a person openly engaged in subversive activities against Ukraine, worked in Russian state agencies, or joined Russian armed formations, or operated on the territory of Donetsk and Luhansk regions after the start of the Russian aggression - we will not provide such an individual with a pension. We will not allocate taxpayer funds to pay pensions to those who supported the aggressor," the Deputy Minister stated.
Marchak also noted that if a new bill is passed regarding the calculation of insurance tenure for individuals who worked outside Ukraine, the information about the tenure of such individuals will be cross-checked against the Register of Insured Persons, which is administered by the Pension Fund.
As a result, they will have a gap in confirming their insurance tenure for this period. To confirm their tenure, they will need to provide relevant documents, such as proof of their employment in the administration of occupation authorities in specific districts of Donetsk and Luhansk regions. Based on the new bill, they will be denied pension accruals.
New bill
The Verkhovna Rada passed in the first reading of the bill numbered 9453, which proposes changes to legislation regarding the proportional calculation of insurance tenure for individuals who have worked outside of Ukraine.
Specifically, it suggests:
Regulating the calculation of pension size proportionally to the insurance tenure acquired in Ukraine for individuals who have worked both in Ukraine and abroad.
Addressing the inclusion of tenure acquired during employment in countries that were part of the former USSR.
Determining the conditions for pension provision for military personnel who have insurance tenure acquired in the Russian Federation.
It's important to note that this doesn't mean all residents of occupied territories will lose their pensions. This specifically applies to individuals who supported Russian aggression and assisted occupiers.
Additionally, the government has recently made changes to the resolution, allowing pensioners from occupied territories to resume their payments through video communication.