Ukraine border guards reveal how many Wagner fighters stay in Belarus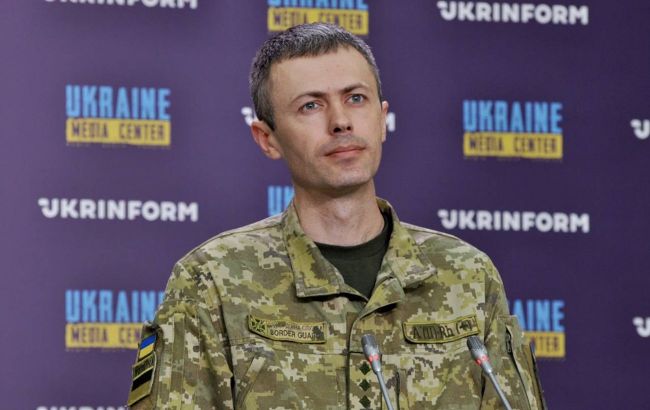 Spokesperson for the State Border Guard Service of Ukraine Andrii Demchenko (mediacenter org ua)
About 1,000 members of the Wagner Private Military Company (PMC) remain in Belarus. Ukrainian intelligence is monitoring what is happening on the other side of the border, as Andrii Demchenko, the spokesperson for the State Border Guard Service of Ukraine, says to Ukrainian TV.
He noted that the mercenaries have not stayed within the territory of Belarus, beneficially for Ukraine.
According to Ukrainian border guards, as of September 24, there are fewer than a thousand Wagner mercenaries on the territory of Belarus.
"As we remember, their number fluctuated around 6,000 when they began actively arriving in Belarus. Units of intelligence closely monitor everything that is happening on the other side of the border and on the territory of Belarus and Russia," emphasized Demchenko.
Wagner in Belarus
After a failed attempt of a state coup in Russia, organized in June by the former leader of the Wagner PMC, Yevgeny Prigozhin, some of these mercenaries moved to Belarus, while others signed contracts with the Russian Ministry of Defense.
In Russia, a plane carrying Prigozhin crashed a few months ago, and the number of Wagner mercenaries in Belarus started decreasing.
According to analysts, Belarus has already nearly dismantled the tent city where Wagner PMC fighters were stationed.