Ukraine and USA discuss frontline situation and defense cooperation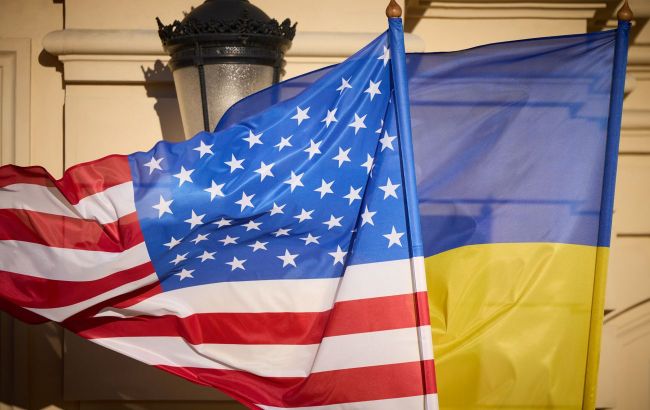 Ukraine and USA discuss frontline situation and defense cooperation (Photo: Getty Images)
According to the website of Ukrainian President's Office, representatives of the military and political leadership of Ukraine and the United States held a video conference on Thursday, August 10th, to address the situation on the frontline and discuss defense cooperation.
Ukrainian side was represented by Andriy Yermak, the Head of the President's Office, and his deputy, Roman Mashovets.
Also, present were: Minister of Defense Oleksii Reznikov, his first deputy Oleksandr Pavlyuk, Commander-in-Chief of the Armed Forces of Ukraine Valerii Zaluzhnyi, commanders of the Joint Forces Operation "Khortytsia," "East," "Tavria," Chief of the Main Intelligence Directorate of the Ministry of Defense of Ukraine Kyrylo Budanov, Commander of the Air Force of the Armed Forces of Ukraine Mykola Oleshchuk, Commander of the Ukrainian National Guard Oleksandr Pivnenko, and Head of the State Border Guard Service Serhiy Deyneko.
From the American side, the online meeting was attended by: Presidential Advisor on National Security Jake Sullivan, Secretary of Defense Lloyd Austin, and Chairman of the Joint Chiefs of Staff Mark Milley.
"Engaging with our allies in such an expanded format, as has happened before, underscores the high level of partnership between our countries, particularly in the defense sphere," Yermak emphasized.
He also expressed gratitude to the United States for substantial assistance provided to Ukraine at all levels, which is vital for our military and people.
In turn, Zaluzhnyi and the commanders of the Joint Forces Operation briefed the American side on the current situation on the frontline, with particular attention to Ukrainian forces' offensive actions in crucial areas.
Key defense needs were highlighted, along with the necessity to bolster the protection of Ukrainian cities and infrastructure against Russian aerial attacks.
Reportedly, representatives of the American side conveyed their profound respect for the heroism of the Ukrainian people and assured that the U.S. support for Ukraine will continue for as long as needed.
US assistance to Ukraine
The United States is one of Ukraine's principal allies. From the initial days of the full-scale war, Washington has provided comprehensive support to Ukraine, including not only military aid but also financial and humanitarian assistance.
Recently, the U.S. allocated a new military aid package of $400 million to Ukraine. This package includes mini-drones Black Hornet, rockets, ammunition, armored vehicles, and much more.
Additionally, it has been revealed that the United States will announce the transfer of new weaponry to Ukraine this week as part of another installment of military assistance.