Ukraine and Japan start first round negotiations on security guarantees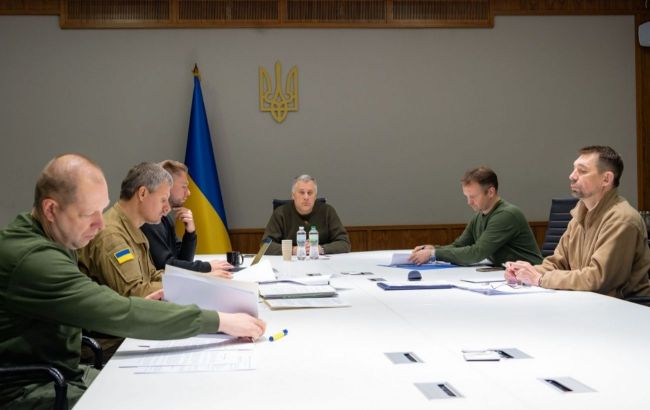 Ukraine and Japan have initiated the first round of security guarantees negotiations (Photo: president.gov.ua)
Today, on October 7th, Ukraine and Japan have commenced the first round of security guarantees negotiations, according to a statement from the Office of the President.
"On the instruction of the President of Ukraine and the Head of the Office of the President of Ukraine, the first round of negotiations on a bilateral security guarantee agreement with Japan has commenced today, as envisaged in the Joint Declaration on Support for Ukraine," the Office of the President reported.
The Ukrainian negotiating team is led by the Deputy Head of the Office of the President of Ukraine, Ihor Zhovkva.
"Japan has become the fourth country, after the United States, the United Kingdom, and Canada, with which Ukraine has started relevant negotiations," the Office of the President added.
These bilateral guarantees for Ukraine are an extension of significant non-lethal, security, humanitarian, and financial assistance that Japan has been providing to Ukraine since the start of Russia's full-scale invasion.
Today, the parties have agreed on further coordination and have outlined a plan for bilateral negotiations to be concluded by the end of this year.
Security guarantees for Ukraine
Ukraine has repeatedly stressed the need for security guarantees to prevent any further Russian aggression before Ukraine becomes a member of NATO.
The G7 countries have already signed a declaration on security guarantees, and other states have also joined this initiative.
As President Volodymyr Zelenskyy previously stated, Kyiv planned to conclude the first bilateral security guarantee agreements with its allies by the end of 2023.