Ukraine and Germany fail to seal deal for 100 PzH 2000 self-propelled howitzers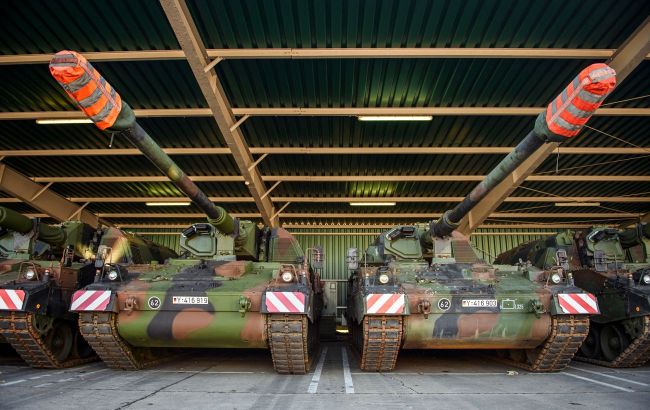 Illustrative photo (Photo: Getty Images)
Ukraine and Germany have not reached an agreement on the purchase of a hundred PzH 2000 self-propelled howitzers. The contract, which was discussed back in the summer of 2022, has not been concluded, according to German journalist Bjorn Muller on X.
The journalist states that he spoke with a spokesperson from KNDS (the conglomerate of German Krauss Maffei Wegmann and French Nexter). According to him, the contract for 100 German PzH 2000 self-propelled howitzers for Ukraine has still not been signed. The reasons for this have not been disclosed.
Meanwhile, the project for supplying RCH 155 self-propelled howitzers is currently only in the stage of creating the production line. It is known that Ukraine is supposed to receive 18 howitzers.
PzH 2000 self-propelled howitzers in Ukraine
Previously, Germany had transferred these howitzers to Ukraine at the beginning of the full-scale invasion by Russia.
Last summer, reports in the media indicated that the PzH 2000 howitzers faced issues during their use on the front lines. By December, some Ukrainian media outlets reported that only half of the howitzers were operational at the front, while the others were undergoing repairs.
Background
In the summer of 2022, German media reported that the German government approved the sale of 100 self-propelled Panzerhaubitze 2000 howitzers to Ukraine. The contract was valued at 1.7 billion euros, significantly exceeding previous deliveries totaling around 600 million euros.