UK fighter jets intercept 2 Russian bombers near Scotland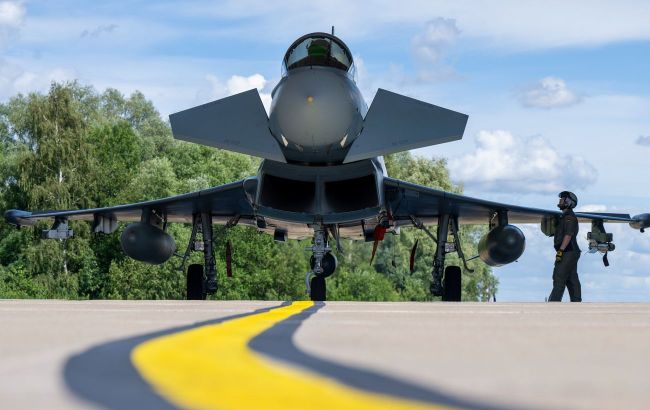 Typhoon fighter jet (Getty Images)
Today, August 14, the UK scrambled 2 Typhoon fighter jets into the air to intercept Russian bombers, according to the Ministry of Defense, Sky News reports.
According to the authorities, the 2 UK fighter jets were dispatched to intercept 2 Russian Tu-142 long-range anti-submarine aircraft, which could potentially be used for reconnaissance.
The Russian aircraft were located in international airspace to the north of the Shetland Islands.
The UK also deployed the Voyager tanker for refueling, to extend the time of Typhoon's flight.
Interception of Russian aircraft
Today, the Danish Air Force intercepted 2 Russian bombers flying "toward NATO territory."
In June, the UK fighter jets intercepted over 20 Russian aircraft that were in close proximity to the airspace of the North Atlantic Alliance.