UK intelligence uncovers new Russian plans for Black Sea ship attacks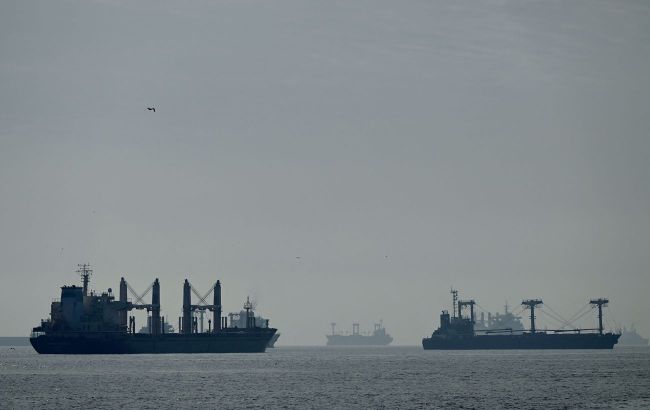 UK intelligence uncovers new Russian plans for Black Sea ship attacks (Getty Images)
Russia is planning to attack civilian ships in the Black Sea again. It may plant explosive devices on approaches to Ukrainian ports, according to UK military advisor, Nicholas Aucott, UK Foreign, Commonwealth & Development Office states.
"Russia continues to spend vast resources on its self-destructive war. The longer Russia fights, the more Russia loses, and the weaker Russia becomes. Russia has suffered almost 200,000 casualties and 50,000 fatalities," Aucott said.
In spite of this, Russia continues with this "morally abhorrent campaign," he adds
He reminded that last month last month UK intelligence declassified data indicating that Russian soldiers had intended to launch missile strikes against a cargo ship in a Ukrainian port.
"The UK declassified further intelligence last week showing that Russia may continue targeting civilian shipping, including by laying explosive devices in the approach to Ukrainian ports," Aucott added.
Russian attacks on civilian ships
Russian soldiers have repeatedly attacked civilian ships. Recently, Russian military ships opened fire on a vessel heading to the Ukrainian port of Izmail.
In September, British Prime Minister Rishi Sunak stated that Russian occupiers had intended to launch a missile strike on a civilian ship in a Ukrainian port on August 24th.