Russia attempts missile strike on civilian ship in Ukrainian port, UK Prime Minister states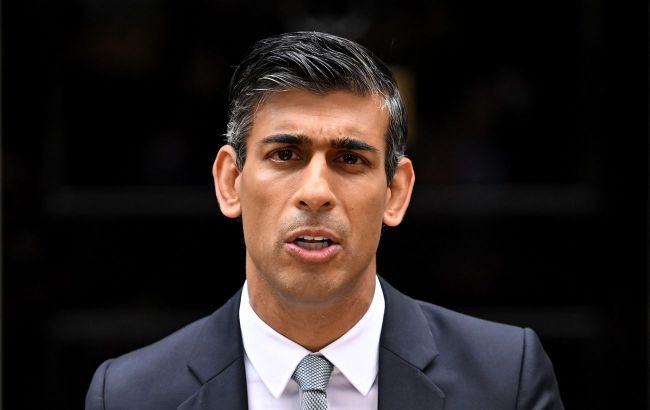 Rishi Sunak, the Prime Minister of the United Kingdom (Photo: Getty Images)
On August 24, Russian occupiers attempted to launch a missile strike on a civilian ship in a Ukrainian port, according to Prime Minister Rishi Sunak.
"Thanks to declassified intelligence, we know the Russian military targeted a civilian cargo ship in the Black Sea with multiple missiles on the 24th of August," said the head of the British government during his parliamentary address.
Additionally, the UK's Foreign Office clarified that two Kalibr cruise missiles had been launched by the Russians towards a Liberian-flagged ship, fired from a missile cruiser of the Black Sea Fleet. Ukrainian air defense systems had successfully intercepted and destroyed these missiles.
"Putin is trying to win a war he will not win, and these attacks show just how desperate he is. In targeting cargo ships and Ukrainian infrastructure, Russia is hurting the rest of the world," said James Cleverly, the UK's Minister for Foreign Affairs.
Russian attacks on civilian ships
Russia announced its withdrawal from the "grain deal" in mid-July. Following this, the aggressor country began actively targeting Ukraine's port infrastructure.
As mentioned in late July, Ukraine's Minister of Community Development, Territories, and Infrastructure, Oleksandr Kubrakov, reported that five civilian vessels had been damaged in attacks by the Russians in just nine days.