UK intelligence reports on Russia-Ukraine frontline over past week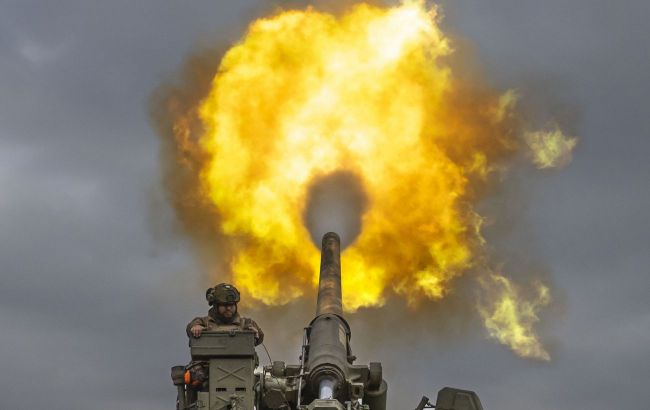 UK intelligence reports on Russia-Ukraine frontline over past week (Getty Images)
UK intelligence made an assessment of the recent developments in combat operations on the front lines in Ukraine. Russian attempt to advance in the area of Avdiivka in the Donetsk region failed, according to the Ministry of Defense of the United Kingdom.
"Operations in recent weeks have seen the continuation of a trend which has been identified since early in the war: other factors being equal, the balance of land combat generally favors the defending force," the report states.
South and Avdiivka
According to the intelligence, in the south, Ukraine's progress remains relatively static between the two main lines of Russian well-prepared defensive positions.
And around the city of Avdiivka in Donbas, a "large-scale Russian assault has floundered on strong Ukrainian defenses."
"A major factor in this phenomenon has highly likely been the relative sidelining of tactical air power: both sides have maintained credible air defenses, preventing combat jets from providing effective air support for assaults," the statement reads.
What hindered the counteroffensive
First and foremost, the geographical size of the war hindered the offensive, according to the intelligence.
"Both sides have struggled to assemble uncommitted striking forces capable of a breakthrough because most of their mobilized troops are needed to hold the 1200-km line of contact," military officials added.
Latest Defence Intelligence update on the situation in Ukraine – 03 November 2023.

Find out more about Defence Intelligence's use of language: https://t.co/tkqrs5h78q

#StandWithUkraine pic.twitter.com/97t9scVat6

— Ministry of Defence (@DefenceHQ) November 3, 2023
Frontline situation
According to the General Staff, the Ukrainian Armed Forces continue to defend in the east and south, conducting offensive operations in the Melitopol and Bakhmut directions. There were 50 combat clashes over the past day.
The Ukrainian troops hold positions and continue offensive actions on the left bank of the Kherson region. They have also achieved success to the northeast of the railway line in the area of Klishchiivka.