UEFA Super Cup - 'Manchester City' triumphs over 'Sevilla' in penalty shootout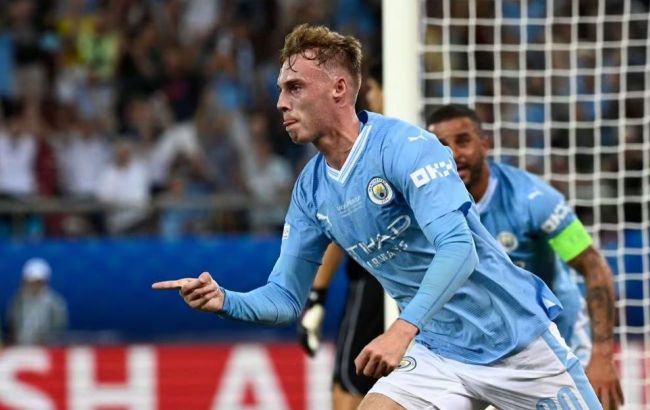 Cole Palmer takes the match to a penalty shootout (photo: uefa.com)
English "Manchester City" triumphs over Spanish "Sevilla" in UEFA Super Cup 2023 battle, according to the match result.
UEFA Super Cup
"Manchester City" - "Sevilla" - 1:1 (penalties - 5:4)
Goals: Palmer, 63 - En-Nesyri, 25
In the opening of the match, both teams played on equal footing. However, gradually, the "City" team took the territorial initiative. Under the guidance of Josep Guardiola, they created a series of opportunities before the middle of the first half. Yet, the goalkeeper of Sevilla, Bounou, managed to deal with shots from Palmer, Rodri, and Grealish.
In the 25th minute, "Sevilla" unexpectedly took the lead. Acuña delivered from the left flank, and En-Nesyri headed the ball into the net from the penalty area line. The Europa League winner opened the scoring with its first shot on target.
"Manchester City" managed to recover from the conceded goal only at the start of the second half. The "City" team increased pressure on the Sevilla goal and found their chance in the 63rd minute. Rodri spotted Palmer's run and lofted the ball into the penalty area, where the young midfielder skillfully headed it into the net.
However, both teams failed to score any more goals, leading to a penalty shootout. In the shootout, "City" players Holand, Alvarez, Kovacic, Grealish, and Walker were accurate in their shots. On the other hand, Sevilla's Gudel, who took the fifth penalty, aimed for the crossbar. As a result, the trophy heads to Albion.
Also, a ranking of athletes' earnings on the internet was published earlier.