U.S. to provide military aid to Ukraine tomorrow: Reuters reveals package details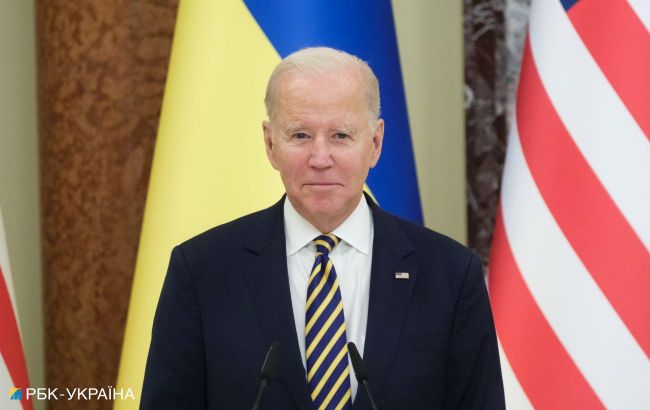 President of the United States Joe Biden (Photo: Vitalii Nosach RBC-Ukraine)
President Joe Biden plans to announce a military aid package for Ukraine totaling $325 million on Thursday, September 21st, according to Reuters.
It is expected that the military aid package will include a second batch of cluster munitions for 155mm artillery. The report mentions that during President Joe Biden's meeting with President Volodymyr Zelenskyy, announcements will be made regarding other new types of weaponry for Ukraine, but not ATACMS missiles.
In addition to this, Washington plans to send more Avenger short-range air defense systems to Ukraine, which utilize Stinger missiles. The planned aid package for Ukraine also includes TOW and AT4 anti-tank weapons, Guided Multiple Launch Rocket System (GMLRS) rockets for High Mobility Artillery Rocket Systems (HIMARS), and Javelin anti-tank missiles.
According to a U.S. official, the package is still undergoing refinement and may change. It has already been reported that Joe Biden will deliver a speech on Thursday, September 21st, where he is expected to announce the new military aid package for Ukraine.
President Zelenskyy's visit to the U.S.
President Zelenskyy's plane landed in New York on the evening of September 18th. According to the plan, he has scheduled meetings with American politicians, businessmen, and is set to address the United Nations General Assembly. The Ukrainian President plans to meet with U.S. leader Joe Biden in Washington on September 21st.
White House National Security Council Coordinator John Kirby stated that during the meeting in Washington, President Joe Biden wanted to hear President Zelenskyy's personal assessment of developments on the front lines and the progress of the Ukrainian counteroffensive.
Advisor to the Head of the Office of the President of Ukraine, Mykhailo Podolyak, stated that Ukraine wanted President Joe Biden to receive information from President Volodymyr Zelenskyy regarding the current needs of the Ukrainian Armed Forces.