U.S. proposes to extend sanctions against North Korea for supporting Russia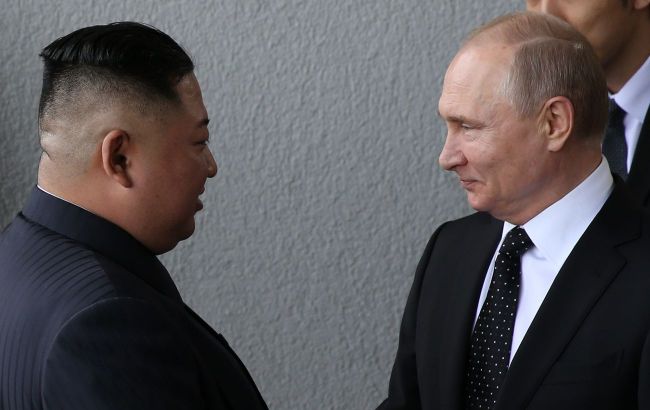 Dictator Kim Jong Un and Vladimir Putin (Getty Images)
United States lawmakers have proposed a bill calling for expanding sanctions against North Korea over its support for the war of the Russian Federation, Yonhap reports.
The bill in the U.S. House of Representatives was proposed by representatives from both the Democratic and Republican parties, Gerry Connolly and Joe Wilson.
Wilson said that North Korean dictator Kim Jong Un is a member of the alliance of tyrants working to undermine freedom and democracy worldwide.
Wilson added that the proposed bill would ensure that dictator Kim Jong Un does not benefit from or assist in the mass killing of Ukrainians.
Connolly, on his part, said that North Korea's support for the illegal war of the terrorist Russian Federation would constitute a partnership between "two malevolent actors" posing a threat to global peace.
"We cannot allow this unholy partnership to go unchecked. It's time for the United States to take decisive action and thwart North Korean arms from being used in Putin's bloody war against the Ukrainian people," Connolly added.
Russia-North Korea cooperation
On September 13, dictators Kim Jong Un and Vladimir Putin met to discuss strengthening military cooperation. Kim also met with Russia's Defense Minister Sergei Shoigu.
As Western media outlets noted, the discussions likely touched on the transfer of artillery ammunition to the Russian Federation. Meanwhile, The Economist has reported that North Korea has been supplying Russia with artillery ammunition and Katyusha missiles for over a year.
South Korean President Yoon Suk Yeol emphasized that his country and its allies would not stand idly by if North Korea received assistance from Russia to enhance its capabilities in weapons of mass destruction.