U.S. may announce new aid package for Ukraine today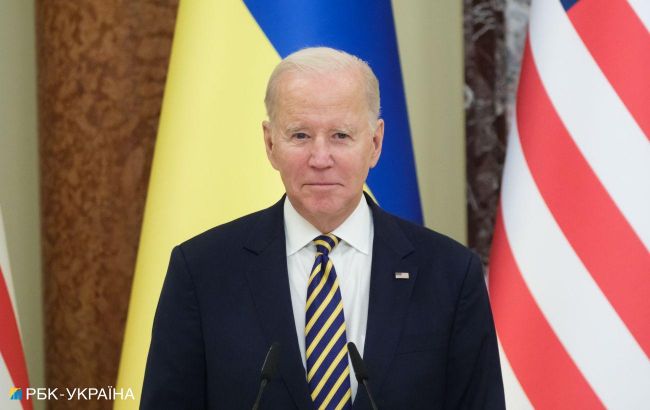 President of the United States Joe Biden (Vitalii Nosach, RBC-Ukraine)
The United States may announce a new military aid package for Ukraine today, October 25. Its total value could reach 150 million dollars, according to Voice of America.
What may be included in the new aid package:
GMLRS rockets for High Mobility Artillery Rocket Systems (HIMARS).
Ammunition for the National Advanced Surface-to-Air Missile System (NASAMS).
TOW anti-tank missiles.
AIM-9 Sidewinder missiles.
155mm shells.
This package could become the 49th instance of using presidential authority to redirect weapons from U.S. stockpiles to the Ukrainian army.
Since Russia's invasion in February 2022, the U.S. has provided Ukraine with security assistance amounting to approximately 44 billion dollars.
U.S. assistance
A few days ago, Bloomberg reported that President Biden would approach Congress with a request that included aid for Ukraine and Israel.
Later, it became known that the President of the United States would likely request 100 billion dollars for assistance to Ukraine and Israel from Congress on October 20.
Politico wrote that the U.S. Senate may block the allocation of a financial aid package worth 106 billion dollars proposed by President Joe Biden.