U.S. expresses concern regarding Russia-North Korea military cooperation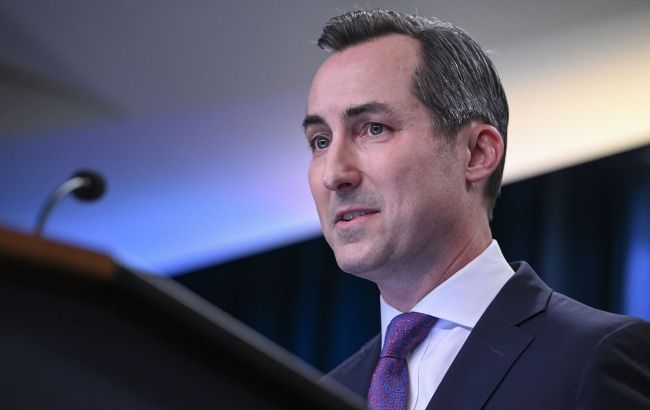 U.S. Department of State representative Matthew Miller (photo: Getty Images)
The United States has expressed concern over military cooperation between Russia and North Korea, states Matthew Miller, a representative of the U.S. Department of State.
"I will say that our concerns about North Korea's ballistic missile program and other military programs are well known, our concerns about the transfer of technology between Russia and North Korea - whether it's Russia providing North Korea with technology or whether it's North Korea providing arms to Russia - are also well known," stated Miller.
According to him, these arms transfers in some cases violate numerous United Nations Security Council resolutions, including resolutions that Russia itself has voted for.
"We will continue to monitor them closely and take whatever actions are appropriate with our allies in the region, monitor and respond to North Korea's destabilizing behavior," he added.
The State Department representative also emphasized that the U.S. position is very clear—Russia should not provide North Korea with technologies that would violate UN Security Council resolutions, and North Korea should not supply Russia with weapons that it could use to wage war against Ukraine.
Russia-North Korea cooperation
From the beginning of the full-scale Russian Federation invasion of Ukraine, the Kremlin has repeatedly turned to North Korea, requesting ammunition. After some time, North Korea sent over 1 million artillery shells to Russia. The supply began in August of the current year.
It is reported that North Korea has carried out about 10 weapon shipments to Russia, which may last for approximately two months of combat.
After a recent visit by Kim Jong-un to Russia, the White House stated that the dictator's regime provided occupiers with 1000 containers of military equipment and ammunition.
It should be noted that, according to the representative of the Main Intelligence Directorate of the Ministry of Defense of Ukraine, Andriy Yusov, North Korea will not be able to continuously supply Russia in the war against our country, and he explained why.