U.S. dollar rises in price at the end of the week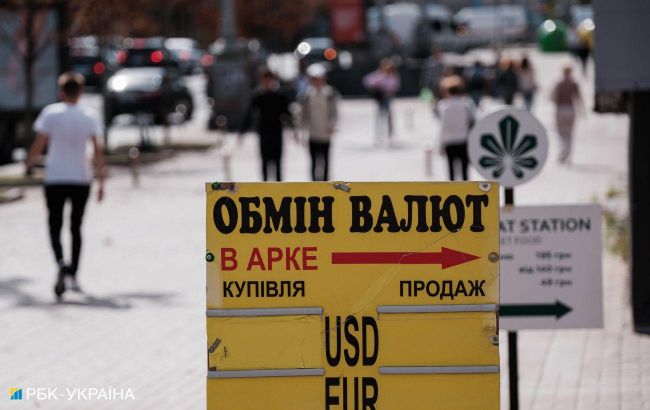 The dollar rose by 5 kopecks (Vitalii Nosach, RBC-Ukraine)
The exchange rate of the U.S. dollar in Ukrainian exchange points increased slightly towards the end of the week, with the euro also rising in value, according to market monitoring data.
As of the morning of November 9, the average exchange rate of the U.S. dollar in Ukraine rose by 5 kopecks to 37.65 hryvnia, while the euro increased by 10 kopecks to 40.30 hryvnia.
The average buying rate in exchange points is 37.15 hryvnia for the dollar and 39.60 hryvnia for the euro.
On the interbank market, today's exchange rate is at the level of 36.03 - 36.05 (buying-selling), decreasing by 1 kopeck compared to the previous day's closing.
Official exchange rate
The National Bank of Ukraine slightly raised the official exchange rate of the dollar, following three days of decline.
The official exchange rate for November 9, 2023, is set at 36.0407 hryvnia per 1 dollar (+0.0036 hryvnia).
The euro exchange rate will be 38.4518 for 1 euro (-0.0322 hryvnia).
Currency market situation
According to the National Bank of Ukraine (NBU), the average cash dollar selling rate in Ukraine in October 2023 decreased by 0.1% to 38.05 hryvnia. The dollar became cheaper after three months of growth. Compared to December 2022, the exchange rate decreased by 5.3%.
As noted by the NBU, the situation in the foreign exchange market remained stable after transitioning to a flexible exchange rate regime on October 3. The market is adapting to the new conditions, and in just a few weeks, the exchange rate regime has even slightly strengthened the hryvnia on both interbank and cash markets.