Adapting to new conditions: National Bank of Ukraine assesses situation on foreign exchange market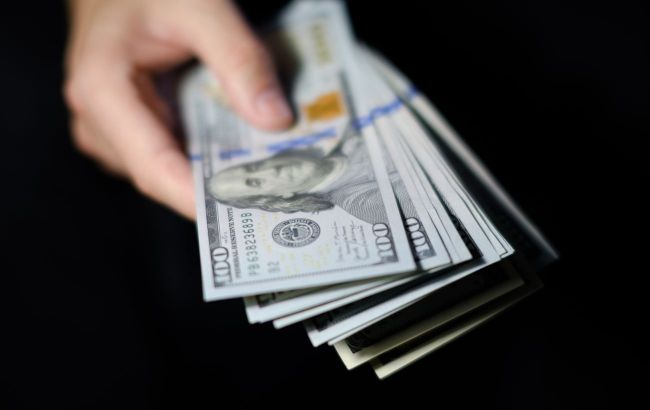 Photo: USD/UAH exchange rate is stable after the transition to exchange rate flexibility (Vitalii Nosach, RBC-Ukraine)
The situation in the foreign exchange market remained stable after the National Bank of Ukraine switched to a regime of managed exchange rate flexibility on October 3. The market is adapting to the new conditions, according to the results of the meeting of the NBU's Monetary Policy Committee on October 25, during which it supported the reduction of the key policy rate from 20% to 16%.
"Demand for foreign currency increased expectedly within two days from the transition. However, the NBU's FX and verbal interventions minimized exchange rate fluctuations, and demand stabilized," the statement said.
According to the NBU, the market is adapting to the new conditions: the exchange rate fluctuates moderately in both directions, the volume and balance of client transactions are slowly returning to the level of previous months, while the NBU's interventions are being reduced.
"Several weeks into the new exchange rate regime, the hryvnia actually strengthened somewhat, in both the interbank and cash markets. Preserving the sustainability of the FX market will have a positive effect on the exchange rate and inflation expectations," the NBU said.
Risks to the foreign exchange market
According to the NBU, the risks to exchange rate stability and, consequently, to price dynamics in the context of the war remain. The suspension of the 'grain corridor' and significant damage to the port infrastructure have already led to a reduction in foreign exchange earnings in the country.
"The problem with delays in the repatriation of FX earnings by some exporters has also worsened. What is more, the regularity of international aid inflows has weakened in recent months. Although these risks have not yet fully materialized, they cannot be ignored when making monetary decisions," the statement says.
Managed exchange rate flexibility
On October 3, the National Bank of Ukraine (NBU) introduced a managed exchange rate flexibility regime.
According to Andriy Pyshnyy, the head of the NBU, the new policy does not mean that the hryvnia will constantly fall, and the term "managed exchange rate flexibility" does not mean "permanent devaluation".
According to him, to allow the exchange rate to move in both directions, the NBU will cover the structural deficit of foreign currency in the market, and any fluctuations in the exchange rate either in the direction of hryvnia depreciation or appreciation will be significantly limited.
Over the month, the official dollar exchange rate fell from UAH 36.57 to UAH 36.17 per dollar.