U.S. deployes 2,000 Marines off the coast of Israel - CNN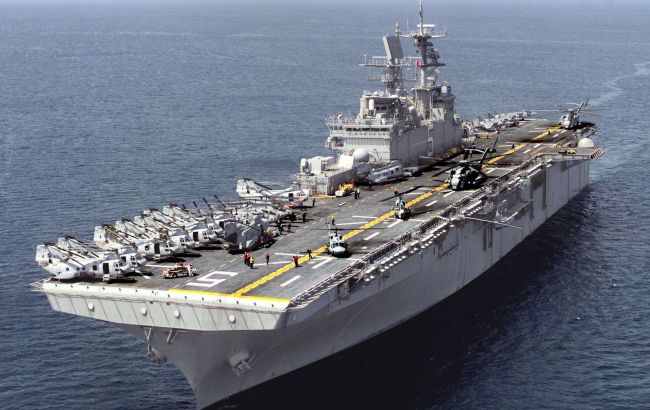 The USA has sent 2,000 Marines off the coast of Israel (photo: wikimedia.org)
The United States has deployed approximately two thousand Marines from the rapid response forces of the Marine Corps to the shores of Israel, according to CNN.
According to a representative of the U.S. Department of Defense familiar with the plan, the rapid response forces of the Marine Corps will join a squadron of American military ships off the coast of Israel.
Previously, Defense Secretary Lloyd Austin ordered the preparation of a group of servicemembers for potential deployment to Israel for tasks such as medical and logistical support.
Officials in the Pentagon emphasized that the order does not mean that troops will necessarily be deployed or that any of them will engage in combat if they do go to Israel. However, according to their statements, Austin's decision has expedited the deployment process.
According to official sources, the unit is on board the USS Bataan, an amphibious assault ship currently located in the Gulf of Oman.
Deployment of U.S. military personnel off the coast of Israel
It was previously reported that the United States had selected around 2,000 servicemembers for training in preparation for potential deployment in support of Israel.
According to officials, these servicemembers have been tasked with providing advisory and medical assistance, and they represent all branches of the U.S. Armed Forces.