U.S. criticized China for providing a platform to Putin to promote war against Ukraine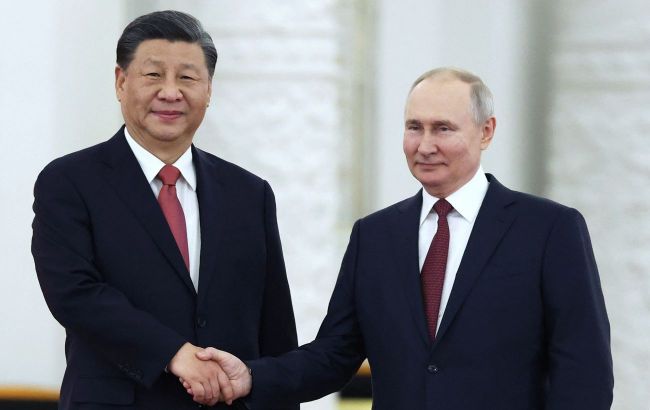 The U.S. State Department criticizes Beijing for providing Putin with a platform to promote the war (photo: GettyImages)
The U.S. Department of State has expressed concerns over China providing a platform for advancing Russian President Vladimir Putin's aggressive war against Ukraine, according to Voice of America.
The State Department spokesperson noted that the United States does not believe that any country should provide a platform for Putin to advance his aggressive war against Ukraine.
"We are concerned that the PRC (People's Republic of China) continues to engage with Russia. Hosting Putin in China is a failed display of support for Russia, which continues its illegal and brutal war against Ukraine," the department stated.
The U.S. diplomatic agency reiterated that its position is unwavering and well-known globally.
Putin's visit to Beijing
Putin's last visit to Beijing was in February 2022, just before the full-scale invasion began. During that visit, he and Xi Jinping announced a borderless partnership, although Moscow stated that it didn't imply a military alliance.
Putin visited China again on October 18. He held talks with the Chinese leader on the sidelines of a forum. Xi Jinping stated that the mutual political trust between the two countries continues to deepen, and bilateral trade has reached a record level.
Additionally, China's president presented his Belt and Road project as a radical alternative to the world order led by the United States, a stance that received support from the Russian President.